Teens need no reminding that the world can be a hectic place. With college and employment looming, many feel the pressure to pack their breaks with college prep courses, volunteering, and internships.
That's why summer camp for teens is more important than ever before. There's no better way to develop crucial interpersonal skills, invest in themselves without pressure, and enjoy the great outdoors.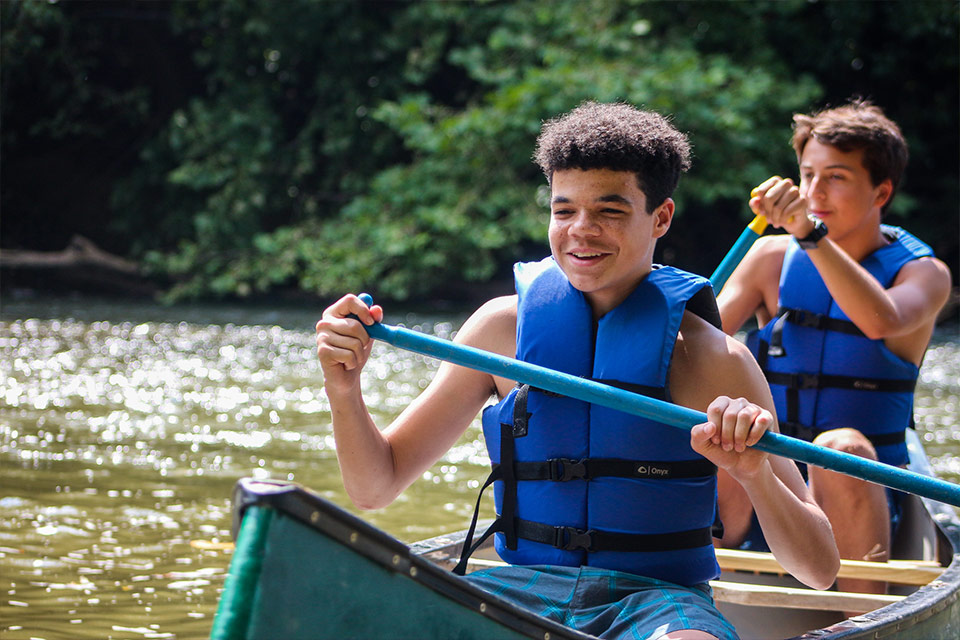 Be Yourself
At Camp Friendship, there are plenty of adventure activities, including challenge courses, kayaking, and mountain boarding. There are also options for those not as interested in outdoor sports, such as drama, yoga, and painting. Many of our activities are exclusively for teen summer campers to enjoy: pottery wheel, high ropes, and Dungeons and Dragons.
Teens know themselves better than anyone, so it's up to them to customize a schedule based on their interests. In school and extracurriculars, there's pressure to achieve for the sake of grades and resume building. At camp, they can focus on only those activities that they truly enjoy.
"Camp makes me feel like myself, and lets me be who I am." – Camp Friendship camper
Unplug
It's also refreshing to take a break from the distractions of the digital world; it's healthy to go on digital hiatus. Minds need time to relax to the rhythm of the natural world. At camp, we make memories without the pressure of capturing it for the 'gram or posing for the most likes. Read more about the benefits of unplugging at camp.
Live (Semi) Independently
Teen campers get to stay in their own space, the Senior Village. While boys' and girls' cabins are located on opposite sides of the village, the communal space is co-ed. This sense of community offers a welcoming setting for campers to connect with each other and form long-lasting friendships.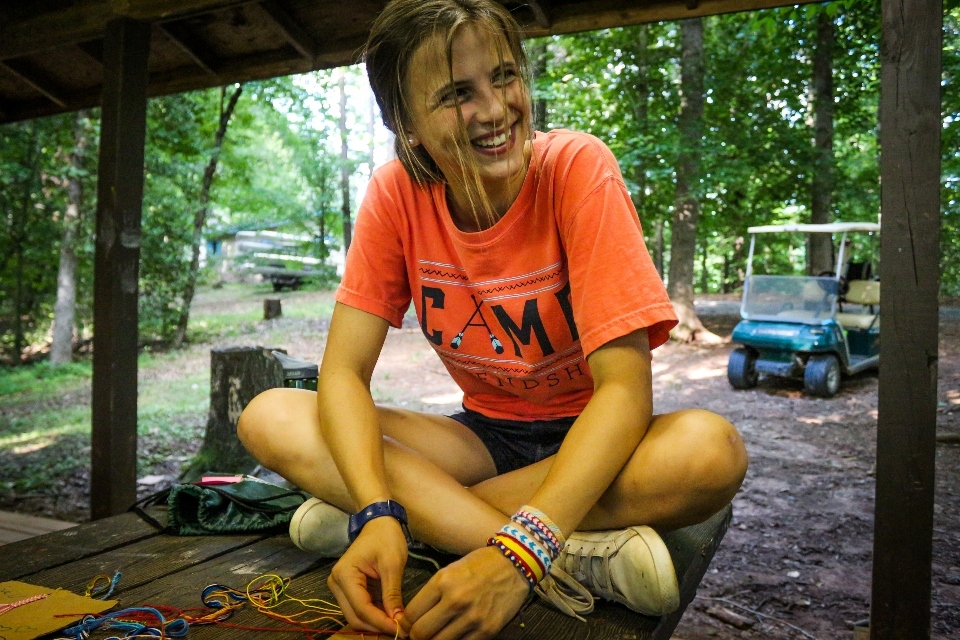 Develop Real-World Skills
Having a stacked resume is one thing but thriving in the professional world also requires strong leadership and interpersonal skills. For teens, summer camp is an immersive environment to build collaboration, creativity, and self-confidence.
"No one here is going to put you down. It's nice to know that if you fall, we will help you back up." – Camp Friendship camper
Collaboration
While living in cabins and completing daily challenges, campers get the chance to excel in a group environment. Activities like challenge courses and team sports depend on group cohesion. At camp, the great outdoors and meaningful activities forge fun and fast teamwork.
Creativity
Creativity gets a major boost at camp as well. As more and more jobs become automated in the future, the economy will reward those with strong creative skills. Campers have numerous ways to flex their creative muscles, from drama and dance, to pottery and painting, and even crafting friendship bracelets.
What's more, creativity is more than just the ability to craft something artistic. Creativity entails being able to solve problems by connecting the dots between different areas of thought and skills. The crash course of immersive camp activities provides a perfect proving ground for creativity. Read more about how camp can prime students for a fulfilling life.
Self-Confidence
Self-confidence also flourishes at camp like almost no other place. Surrounded by a group of supportive mentors and peers, teen campers feel the exhilaration of succeeding in challenges they've never tried before. They'll get to hone their strengths and discover new hidden talents!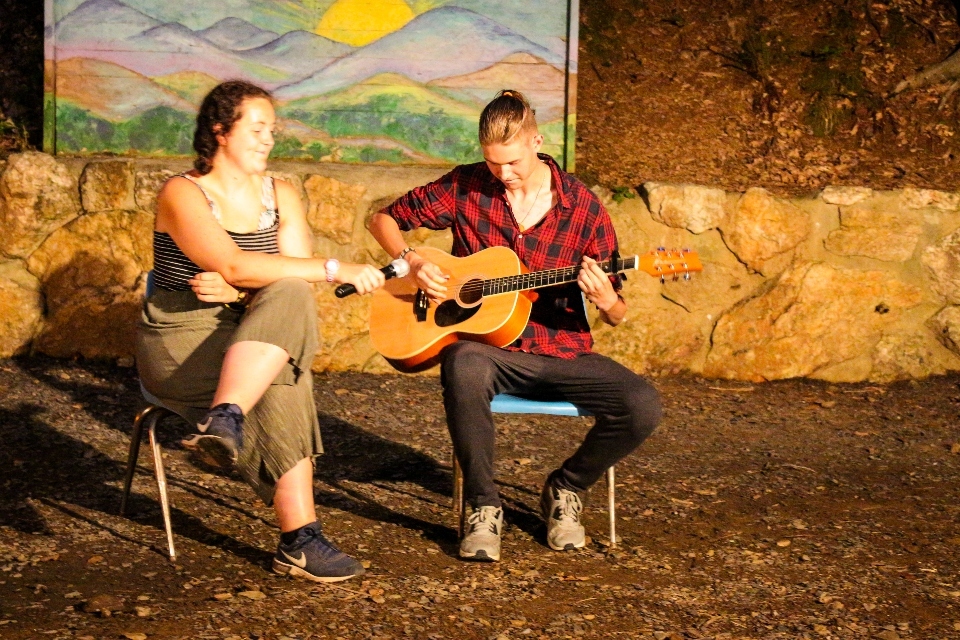 Build Relationships
The friendships and memories built at camp can last a lifetime. We pride ourselves on our roster of welcoming counselors and happy campers.
Make New Friends and Reunite with Old Ones
Returning campers will get to see many of their friends from years past. However, that's no reason for first-timers to worry! 30-40% of senior villagers are new to Camp Friendship every summer, so there are plenty of people in the same boat. Also, everyone shares the same goals of building relationships and tackling challenges together.
"All of the counselors and people at Camp Friendship make me feel like I'm at home and they won't judge me no matter what happens or what I say." – Camp Friendship camper
Connect with Counselors
Our phenomenal counselors are a huge part of the camp experience and provide strong role models for teens. While there may be other role models in their lives such as parents and teachers, camp counselors build a different kind of relationship. They are friendly young adults, usually college students that dedicate their summers to us. They are usually closer in age to high-schoolers and have a helpful perspective on what it's like to be in their shoes.
Counselors are not there to "baby" campers. Above all, counselors focus on building team spirit and offering encouragement and support. Campers are responsible for other aspects of camp life, like their nutrition and time management. This balance of having role models to look up to, while still taking charge of themselves, is key.
Another thing that makes Camp Friendship special: our campers and counselors hail from all over the world—over 90 countries! This diverse environment presents a unique opportunity to build connections with peers from all across the globe.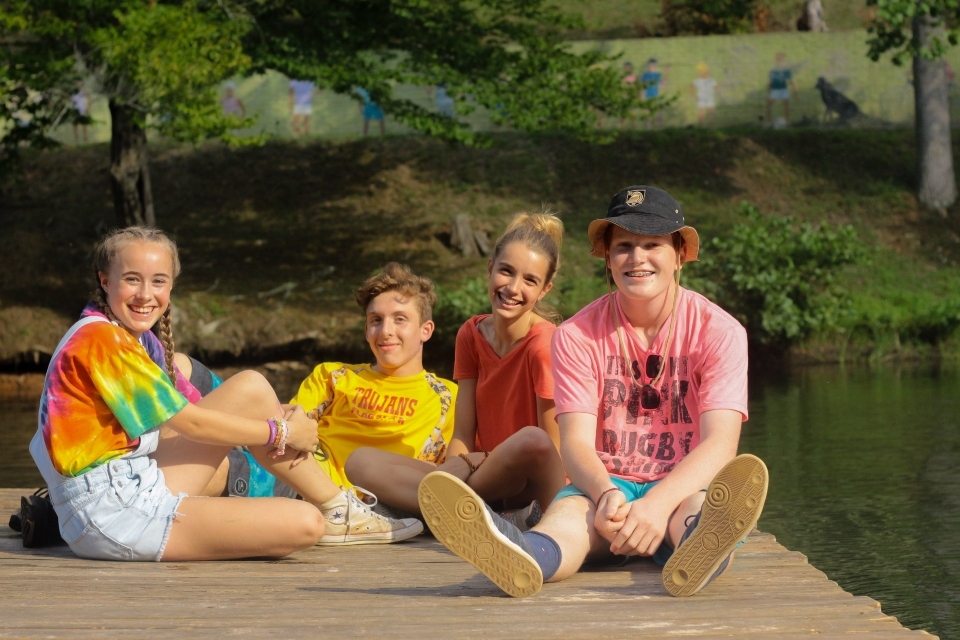 Thrive in a College-Like Experience
Shared Living
Overall, life at summer camp for teens is a stellar intro to the college experience. Teens stay in a shared living space and use communal bathrooms. They're responsible for keeping these spaces tidy and learning to be considerate of others. Campers interact face-to-face with a diverse range of people from all over the world. Everyone learns to appreciate these differences as they connect with each other during activities, in the cabin, and at communal meals.
Responsibility
There are structures in place to guide campers, such as bedtime, health care, and counselor supervision. However, they are essentially responsible for managing their own physical needs such as sleep, nutrition, and hydration. Before camp even begins, campers make independent choices based on their individual interests about what activities they want to participate in. Then, they are assigned a personalized schedule based on their preferences. Campers practice time management by taking responsibility for getting to each activity on time.
By sharing life in a communal space and taking responsibility for their own health and schedule, they'll be more prepared for the transition to college.
All in all, there is no better place for teens to spend the summer than Camp Friendship! They practice team building and interpersonal skills that are key to real-world success. They flex their independence while surrounded by a group of awesome counselors and camp friends. Above all, thanks to the wide range of activities and beauty of nature, camp is simply a blast!
"I come here every year because it's a home away from home. I get to be myself because I don't need to worry about what anybody is going to think. I'm so welcome here and so appreciated by everybody." – Camp Friendship camper
Check out our current summer calendar and rates.