Hear from other parents like you!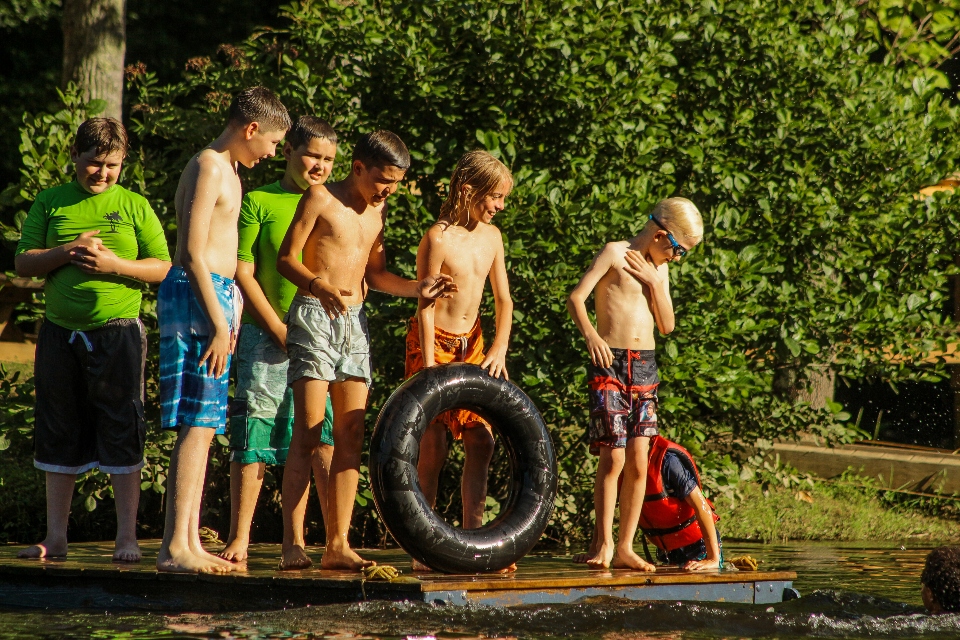 Should we send our kids for 1 week or 2 weeks?
11 million children and parents can't be wrong! Children who attend summer camps often show an increase in self-confidence and independence. They learn positive values from role models and gain leadership and communication skills outside of the school and home setting. Children have a chance to develop as individuals and are given the freedom to be themselves.
Looking for camp fun at home?
Check out our Cabin Fever section for campy activities, camp song lyrics and CF printables to keep the camp feeling going all year long!
What questions should I ask when choosing a camp?
As a parent, you might already have come to the realization that picking the right summer camp for your child isn't easy. It's an important and time-consuming decision. We've shared our 6 best tips in a blog!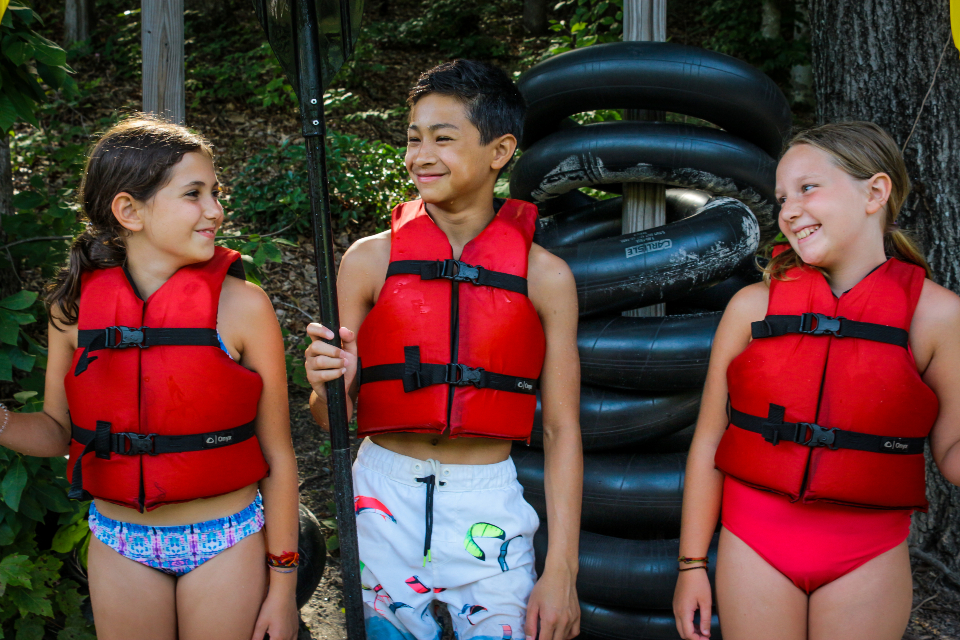 Safety & Accreditation
Camp Friendship is accredited by the American Camp Association (ACA) and has proudly held this accreditation for many years.
Yes. Camp Friendship aims to provide a quality, memorable camp experience in a safe and supportive environment. An ACA Accredited camp since our start over 50 years ago, we take pride in exceeding safety standards in the camping industry. Additionally, our Camp Owners and Directors live on-site throughout the year and take every possible measure to ensure the safety of campers and staff each summer. We never settle and always strive to create the best environment for each and every child.
Being an American Camp Association (ACA) Accredited Camp means that we voluntarily adhere to over 300 strict industry standards in an effort to keep our campers and staff members safe, healthy and happy every summer. All ACA-accredited camps undergo an annual review of their policies and are visited by trained camp professionals to ensure ACA standards are met and practiced.
Camp Friendship provides quality health care 24/7 from our fully-equipped centrally located Health Center. Certified and experienced health personnel are selected by Camp Directors each summer and reside on camp property. A physician is also on call and the local Rescue Squad is only 1 mile away. Should a child need further attention, the closest hospitals is just 20 miles away in Charlottesville.
Staff
Camp Friendship's family of staff are chosen because they are caring, skilled, experienced, and fun to be around! Our Camp Directors search for the very best counselors, program staff and support staff to meet our needs. Each staff member is intentionally and carefully selected on an individual basis and, above all else, must meet our founding principles of kindness and acceptance. All candidates go through a thorough screening process including a criminal background check in compliance with ACA standards.
Camp Friendship offers up to 3 weeks of in-person training before campers arrive. All staff undergo a minimum of 1 week of training each season, even though many of our counselors return to camp year after year. Counselors are trained by experienced Camp Directors, who set the expectation that our campers come first every time. Counselors are trained in all aspects of camper safety and well-being and are taught how to encourage a growth mindset. If not already certified, many counselors become Lifeguard, First Aid/CPR/AED certified at camp through the American Red Cross.
Our Senior Counselors and Village Supervisors are college students and graduates with experience working with children in camps, schools and daycare programs. Our Program Coordinators have specific skills, qualifications and experience in the program area they supervise and are responsible for training counselors in that program area with direct oversight from our Camp Directors. Our Junior Counselors are generally former campers who have experience in child care or babysitting and have completed our Counselor in Training (CIT) program. Most of our staff are trained lifeguards or hold First Aid/CPR/AED certifications. Our Health Center team includes a Registered Nurse and medical trainee Health Center assistants who hold First Aid/CPR/AED certifications.
Activities
We have a ton of different activities to choose from, so there's something for everyone! Unlike many other camps, we allow our campers to choose their own activities each week, encouraging kids to explore new interests and gain a sense of independence in a safe and supportive environment.
Camp Friendship offers a ton of different activities in the hopes of having something to suit every interest! Please see our activities page for available activities.
Campers will rank their Morning Activity choices before they arrive and will choose from the available Afternoon Activities for the week on Sunday. Each camper will receive a personalized schedule for the week.
In all of our activities and interactions, Camp Friendship focuses on supporting and encouraging each child's development. A child centered philosophy is combined with high-caliber programming to make summer camp an experience like no other.
That's okay! All campers undergo a swim check when they get to camp to determine their comfort level in the water. If your child is truly a non-swimmer, they don't need to do a swim check and can be logged as such. This is standard procedure at most camps and is done for the safety of your child. Swim checks are done by cabin and supervised by lifeguards and a program supervisor. Campers are assigned a colored Buddy Tag that allows lifeguards to determine if they need to wear a life jacket when swimming. Every effort is made to encourage all swimmers to use flotation aids to ensure their safety.
Campers in our 2-week sessions have a weekend of programming and fun activities with their cabin, village, and/or the entire camp.
Campers staying over between two 1-week sessions have a relaxed weekend at camp with swimming, games, movies, and more.
Cabin Life
Our staff to camper ratio is 1 to 5 in Junior Villages and the Equestrian Village, and 1 to 7 in Senior Villages. These ratios may differ slightly during activity times and stayover weekends but are always in line with ACA standards.
Campers are bunked by age and gender in our Junior, Senior, or Equestrian villages. All villages are equipped with bunk beds, electricity and include bathrooms either in the cabins/lodges or in bathhouses nearby. View our virtual tour to take a look around our camp villages!
Yes! Campers may submit two cabinmate requests as long as they are of similar age and in the same program. We can't guarantee cabinmate requests, but will do our best to match one friend or sibling request, as long as it is a mutual request.
Yes! Many campers choose to take the plunge of coming to camp on their own. Camp Friendship staff members aim to make every camper feel comfortable, no matter their age or if they are first time campers or returners. From the moment your camper arrives, they will be welcomed into our CF Family and are instantly given the opportunity to bond with their cabin mates through get-to-know-you games facilitated by their cabin counselors.
In the spring, all enrolled families will be notified by email when the downloadable forms including a detailed packing list and Parent Handbook are available to view. Registered parents can access their camper's forms and documents by logging in to CampInTouch.
Parent/Camper Communication
Campers may not bring any personal electronics such as phones, tablets or Kindles to camp. Camp is a unique experience where children can truly connect with others without the use of digital devices. Please give your child the chance to make these connections by leaving technology at home. For campers who fly to camp, we store their electronic devices during camp and return them at departure. Parents will receive a digital copy of the Parent Handbook, including our technology policies, after registering.
Yes, please do! Parents can send e-Letters to their campers using our free service through CampInTouch. Campers can send handwritten replies which are scanned and emailed to parents. Parents are welcome to send snail mail letters too! We don't allow phone calls, however if you have any concerns about your camper, contact our office and we will have someone follow up with you.
Campers can handwrite e-Letters through our CampInTouch service, but may not make or receive phone calls. Campers can also send letters and postcards by snail mail.
While we can't guarantee that your child won't be a little homesick for part of their time at camp, we can promise to do our best in helping them adjust to camp life as quickly as possible. After over 50 years of running a successful summer camp, we have developed numerous techniques and strategies to help campers navigate homesickness and settle into their new routine of activities, friendships and fun. We view homesickness as a natural emotion for anyone experiencing separation from home, but we also know that 97% of campers get over this feeling on their first or second day – there's just too much fun going on to spend time feeling sad! Camp Friendship staff are trained to recognize and respond to homesickness and know that some campers may require more attention than others.
Yes! Parents can login to CampInTouch to see photos of their camper. Photos are uploaded every evening, and parents can even create guest accounts to share photos with friends and family. Videos are uploaded to CampInTouch and our YouTube Channel at the end of every week. Please know that our main focus during camp is our campers and we try our best to get daily photos of as many campers as possible. Because of the size of our campus, it is not possible to capture every camper each day in photos.
Health & Nutrition
Our aim is to serve delicious, yet approachable food in a comfortable space. We want even the pickiest of eaters to feel welcomed at Camp Friendship and we love using local produce, meats and other simple ingredients to do just that. Camp Friendship takes pride in our whole foods approach to the camp diet. Our buffet style meals are kid-friendly in addition to being nutritionally balanced. All meals are nut free and have a vegetarian, vegan and gluten-free option available.
At breakfast we always have a fruit, cereal, yogurt, and toast bar in addition to the hot entrees. At lunch we have a salad and sandwich bar in addition to the hot entrees. At dinner we have a salad and pasta bar in addition to the hot entrees.
If your child has specific food allergies or dietary restrictions, we are happy to talk with you in more detail.
Camp tuition includes a daily snack and drink from the Snack Bar. Campers visit the Snack Bar each afternoon and always have access to fresh fruit and cereal in the Dining Hall.
Camp Friendship goes to great lengths to assist campers with food allergies and ensure that there are always food options available no matter the type of allergy. Our chef operates a nut-free kitchen and campers are not allowed to bring any snacks into their cabins to avoid reactions from those with severe food allergies.
For campers with specific food allergies or dietary needs, please contact our office to establish a dietary plan for your child.
Campers carry water bottles with them everywhere and refill them at meal times. Water coolers are available in each activity area should campers run out. Water bottles are on the required packing list and also available for purchase from the Camp Store. Camp also has a "2 Pitcher Rule" at meals: a table must finish 2 pitchers of water before campers are may drink lemonade.
Any Camp Friendship staff member will tell you that one of the most common phrases during the summer is "sunscreen, water bottles, and bug spray!"
Sunscreen is always available at the lake and the pool and campers are given time to apply before entering the water and reapply after swimming. Campers are constantly reminded to apply bug spray before leaving their cabins for the day, as well as before evening activities and campfire.
Families are required to bring any medications in their original packaging or blister packed from a pharmacy. Medications are securely stored in our Health Center, where Health Center staff administer medications as instructed by the physician and parent. If a camper forgets to come for their medication, the Health Center staff will alert their counselor who will remind them.
Camp Friendship assists families with designing individual plans for children with allergies, asthma and other chronic health conditions. Please contact a Camp Director to discuss whether Camp Friendship is a good fit for your family.
Laundry, Logistics & International Campers
Yes! We wash laundry weekly for campers staying multiple weeks at no cost. All campers need a labeled laundry bag.
Yes! We offer free airport transportation for campers flying to or from camp. Airport pick ups and drop offs can be arranged for Washington DC (Dulles – IAD), Richmond (RIC), or Charlottesville (CHO) airports.
Sunday arrival flights should land between 12:00pm and 4:00pm. Saturday departure flights should leave between 1:00pm and 5:00pm. If you cannot find a flight in this time frame, please email prior to booking your flight. There is a $150 fee for flights arriving outside of these times.
Camp Friendship provides linens camper who fly to camp. Linens include: a blanket, pillow, pillowcase, two sheets, and two towels.
Registration Questions
Campers may not bring cash or valuables to camp. You may fund their Camp Store account to purchase Camp Friendship souvenirs, clothing and any forgotten essentials such as flashlights, bug spray etc. We recommend $50-75 per week. At the end of the session, you will have the option to request a refund or donate any unused Camp Store funds.