We are so glad you're here!
Built on dreams over 50 years ago, Camp Friendship is one of those places that lets you forget about the problems of the world. It may sound full of hokey pokey, but it's the truth. It's why Camp Friendship was founded and what we are all about. Chuck Ackenbom established Camp Friendship in 1966, and the business is still proudly run by the Ackenbom family today.
We call ourselves a traditional camp but don't be fooled by what others may deem traditional. Our traditions are timeless – steeped in a simple way of life and acceptance for all. Diverse by design, we offer a vibrant environment founded in kindness. Here at camp, we embrace differences. We know being a kid can be hard, but being yourself should be easy.
Why Camp Friendship?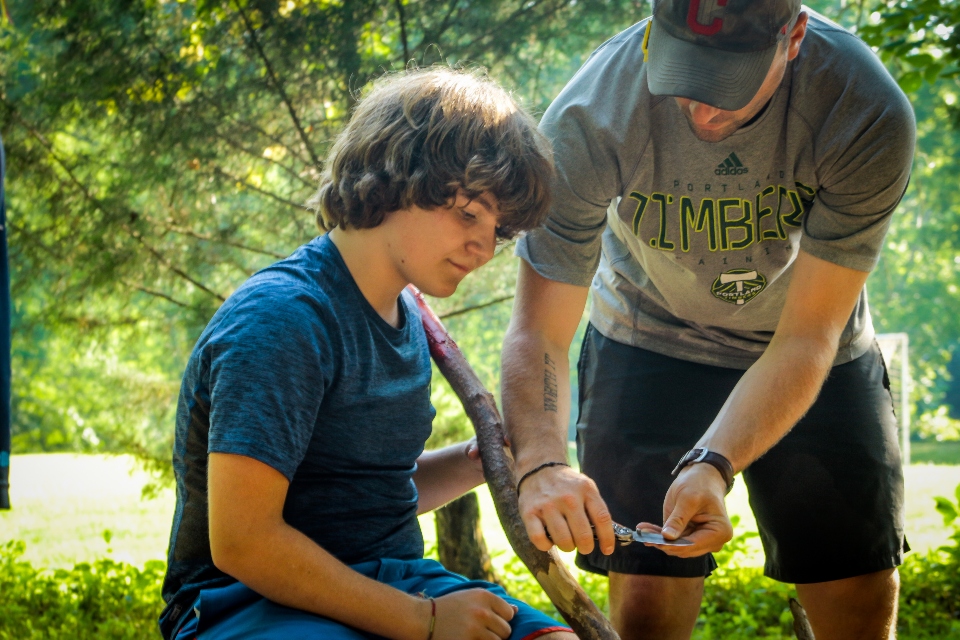 Accredited
Child development, meaningful social interactions, quality programming, and safety protocols are skills we have mastered and continually hone.
Camp Friendship has over 50 years of experience working with children and their families. We take pride in being an American Camp Association accredited camp and are active leaders in the camping industry. We never settle and always strive to create the best environment possible for each and every child.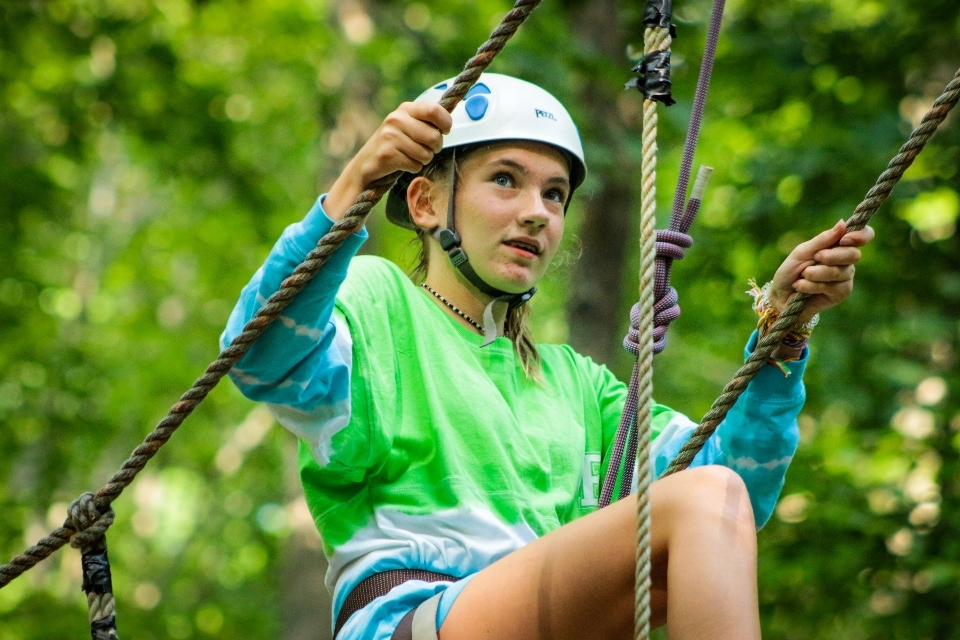 Choice
We believe in inspiring wonder and empowering children with the opportunity to make their own choices in a safe and supportive environment.
Campers make choices on a daily basis and achieve great independence from doing so. With a ton of fun activities to choose from, we encourage exploration and offer a wide range of possibilities for rich and meaningful experiences. In all our activities and interactions, Camp Friendship focuses on supporting and encouraging each child's development. Many campers grow with us and return year after year to reunite with friends and try new things. A child-centered philosophy is combined with high-caliber programming to make summer camp an experience like no other.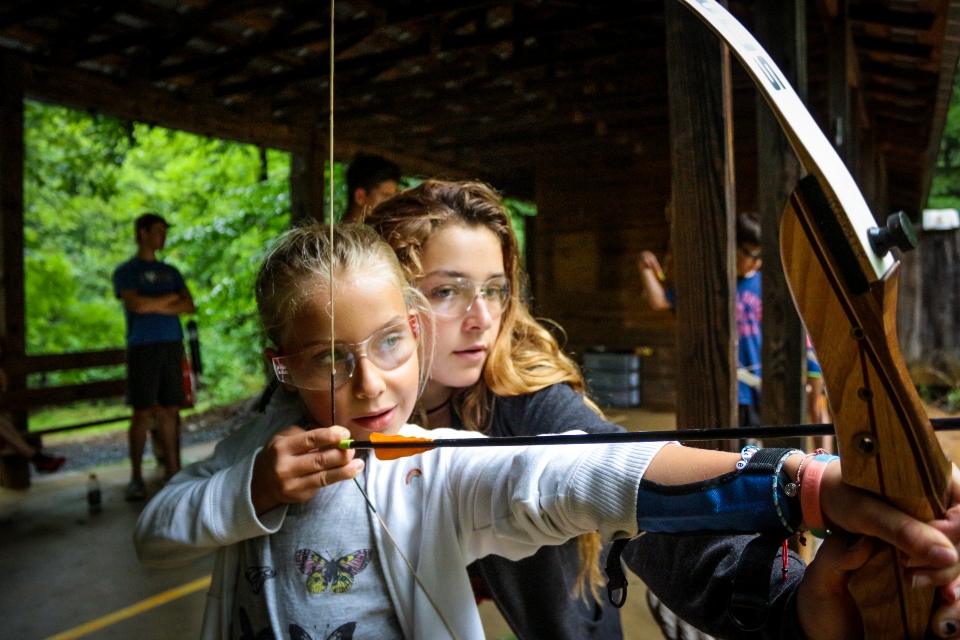 Camp Crew
Each exceptional staff member is selectively hired for their character and trained to be the backbone of camp programming.
Our Directors search all over the world for outdoor enthusiasts, musicians, athletes, swimmers, dancers, you name it, to build a comprehensive team. Many of our staff return for multiple summers or were campers themselves.
At Camp Friendship, our counselors act as a north star to our campers. They work tirelessly to bring the warmth of home to each and every child at camp, while also being just plain fun! They give guidance, support and advice as kids navigate their time at camp. They are always in action–going somewhere, running, chatting, teaching. On any given day, our staff are surrounded by forests, mountains, sunshine, starry night skies and of course…kids! Not bad for a day at the "office."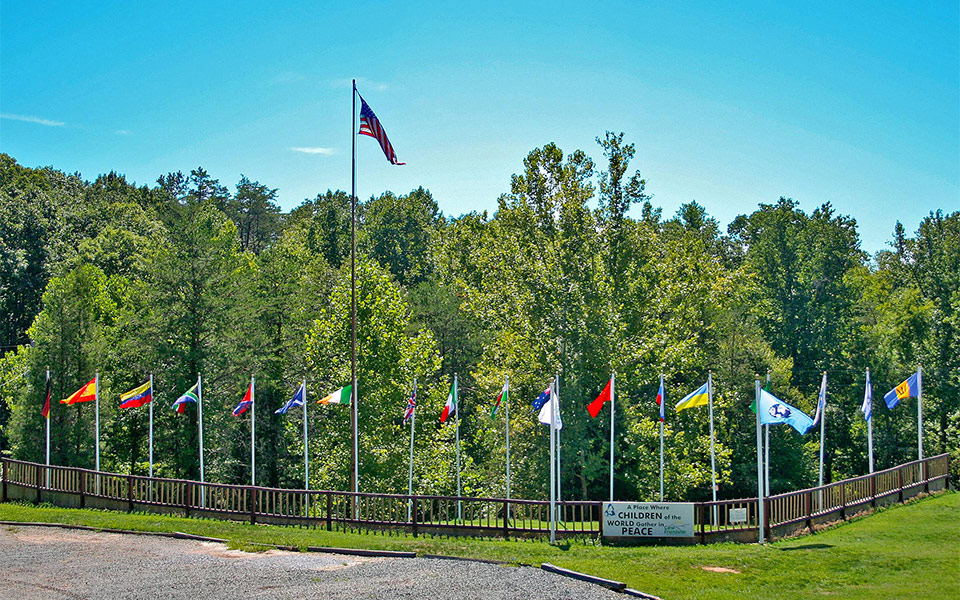 International
Since our start, we have welcomed campers and staff from over 90 different countries.
Diverse by design, we offer a vibrant and accepting environment that recognizes and nurtures each child's unique gifts. Campers have the freedom to express their individuality and to celebrate differences outside their typical social scenery. At Camp Friendship, everything goes back to a simpler time, which is particularly powerful with today's plugged in world. Our campers make a great connection and experience what it's like to be fully together and focus on what's important–each other.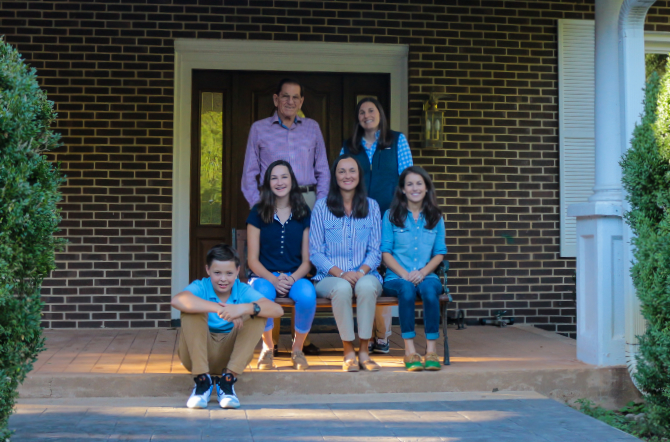 Family Owned
We believe it takes a village to raise a child. That's why we are eager to be active partners in your child's journey of self-discovery.
We've grown from the two small cabins Chuck built himself, but the focus remains on the same timeless experiences that allow children to grow in a beautiful, natural environment. Our camp is a far cry from the mass-produced factory programs selling the importance of developing kids into something they may not want to be.
Our family is on the ground every day in the summer, spring, and fall and we spend each winter maintaining our facilities, hiring staff and developing programming to prepare for the upcoming summer. This is our life, this is our home. We are proud to invite you in and create an experience and a place that matters to future generations.
Meet our founder: Chuck Ackenbom
Chuck's dream of starting his own camp was sparked by many summers spent at Boy Scout Camp. After serving as a Navy pilot, he longed to own a camp that invited children and staff from all over the world to gather in peace. In 1966, his dream came to life when he opened Camp Friendship.
As Camp Friendship's popularity grew, Chuck was active in promoting the benefits of camp for all kids. He served the American Camp Association (ACA) as both the Virginia President and the National President. He was honored by the ACA as the recipient of the Distinguished Service Award, the highest award presented in the camping industry. He also served as the United States representative on the International Camping Fellowship Board for 20 years.
Now retired, Chuck still lives on Camp and enjoys daily walks of the property. He loves talking with campers and staff about current activities and the history of Camp. He still gets a twinkle in his eye when discussing what this place means to him, and his enthusiasm is contagious! Chuck is proud to have family members that share his passion, his vision and his dream. Younger generations of the Ackenbom family now operate Camp Friendship. Camp Friendship was founded in love and acceptance, and Chuck is happy to see his legacy continue for many more years to come.