Come stay with us!
Camp Friendship is where our family lives and works. Our hope is that Camp will be the perfect place for you and yours. We provide everything you need to make a retreat an unforgettable experience, a reprieve from your ordinary routine. Guests will enjoy the best of rural Virginia, charming cabins and an award-winning experience that is quintessentially Camp.
Camp is open for retreats in April, May, September, and October.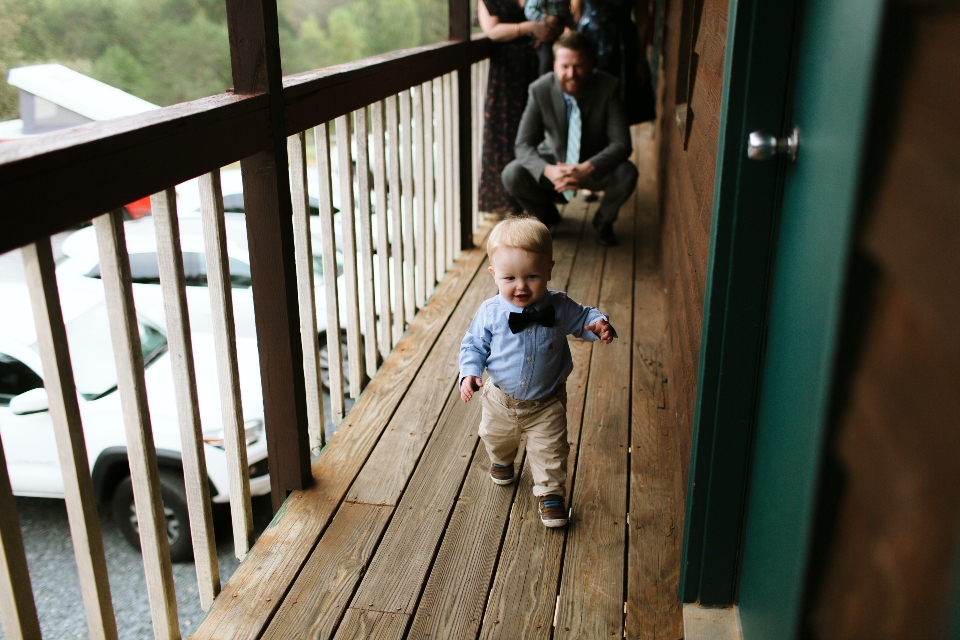 Naturally unforgettable experiences!
Every group is unique, so this information is simply a guideline to help with the initial stages of your event planning. A package will be created just for you depending on your specific vision. Schedule your private tour today!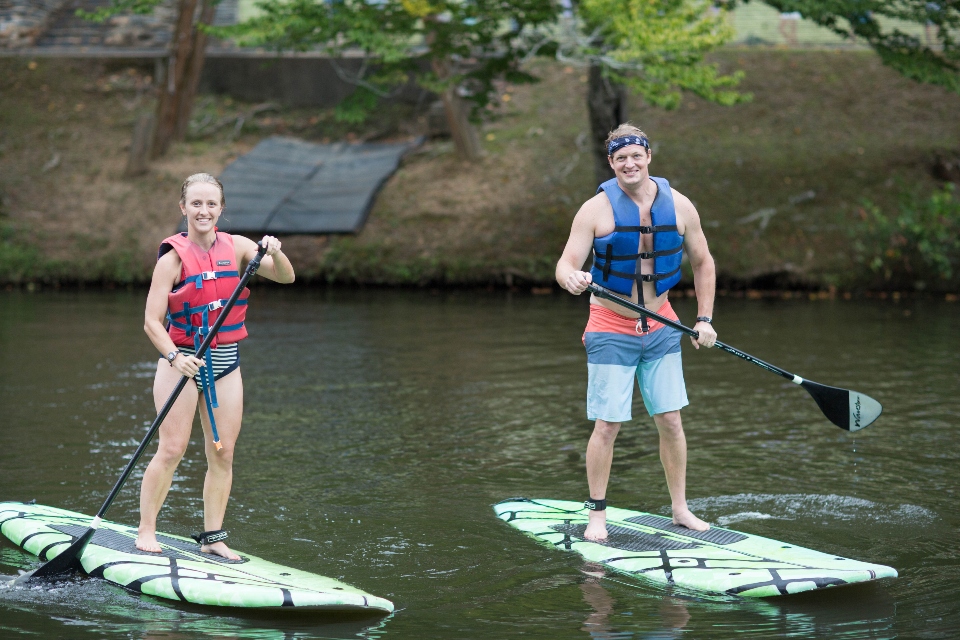 Stress-free fun
Our wide variety of activities make your event full of fun. Many are facilitated by Camp Friendship Staff, allowing you and you guests to enjoy a stress-free time away, while others can be lead by your own group leaders.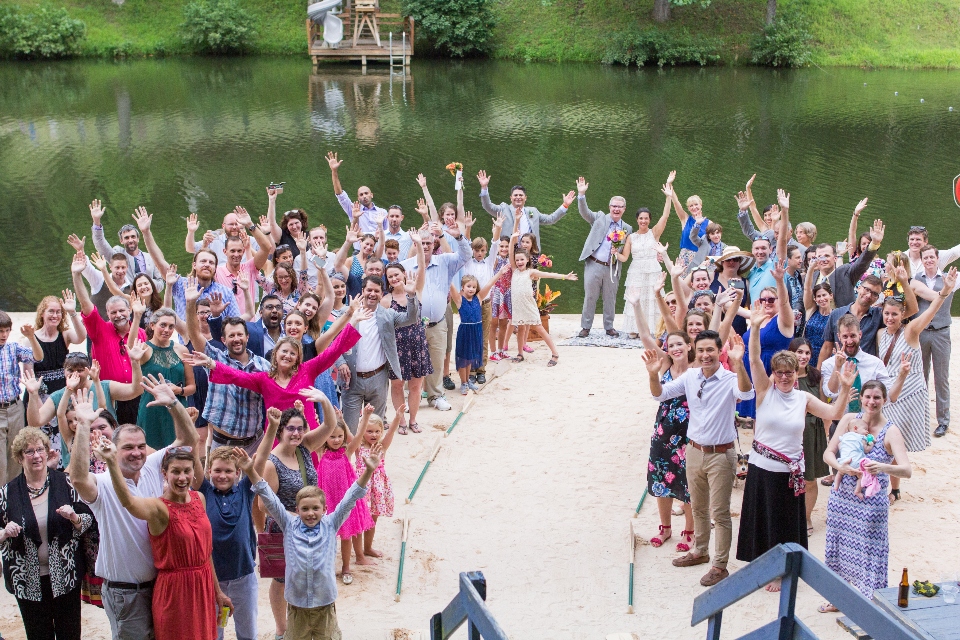 Versatile facilities
Our indoor and outdoor event spaces provide a place to enjoy special times in comfortable, relaxed surroundings. Each space is flexible for your imagination all with a rustic camp atmosphere.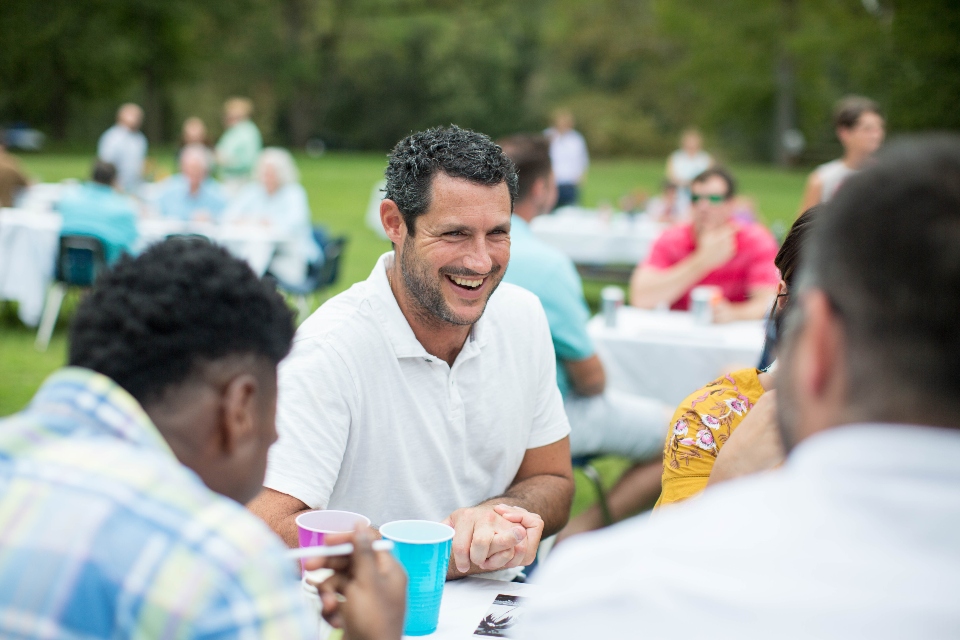 Simple and honest food
From our campy cookouts to seared salmon, our chef takes a fresh and seasonal spin on traditional comfort food. We nourish our guests with farm fresh ingredients in an atmosphere that everyone can enjoy.
School trips
Bring your school group for student-centered learning driven by love of the outdoors. Whether you're interested in a day trip or an overnight retreat, Camp Friendship offers educational field trip packages throughout the spring and fall. Work with us to design a hands-on learning experience that will inspire wonder and foster a growth mindset.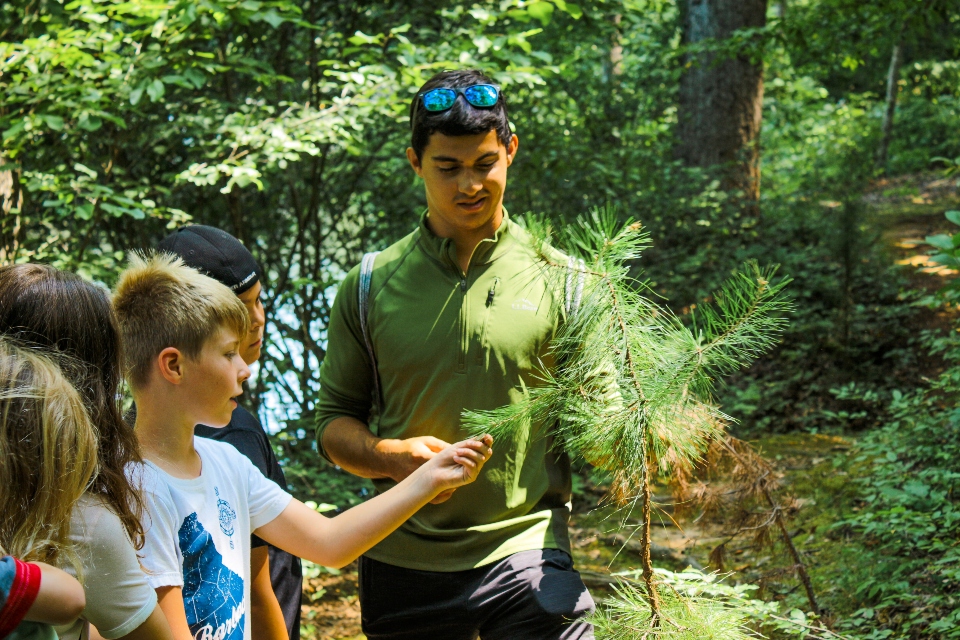 Weddings
Nestled in the foothills of the Blue Ridge Mountains, you and your guests will enjoy the best of rural Virginia with over 600 acres of rolling hills, woods, lake and fields by the Rivanna River. We can help with everything you need to make your special day unforgettable. Camp Friendship offers versatile indoor and outdoor facilities that can accommodate weddings both large and small.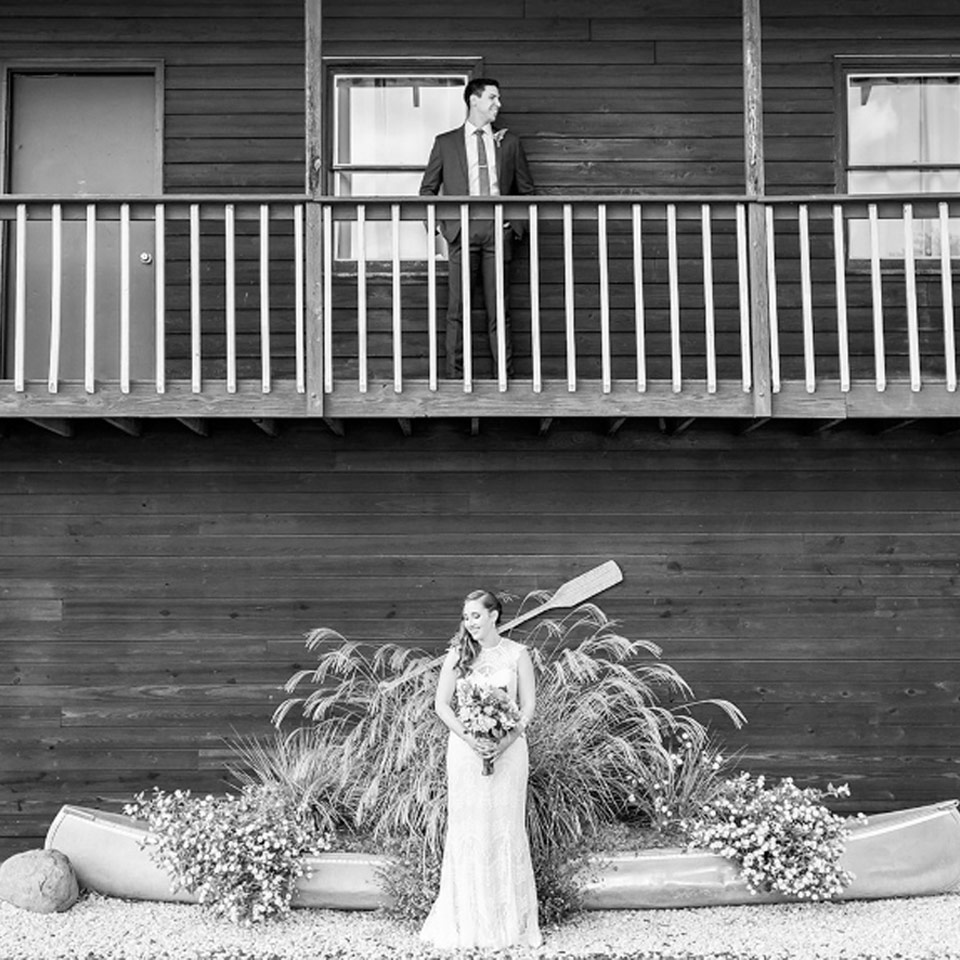 Join a camp!
Cultivating connection – that's what retreats here are all about. We have a relationship with local organizations, farms, artists and other creatives that work side-by-side with us to offer the best possible tailored camp experience. Camp Friendship acts as host while each group brings their unique vibe to us. Whether you want to come solo or bring your friends – all are welcome!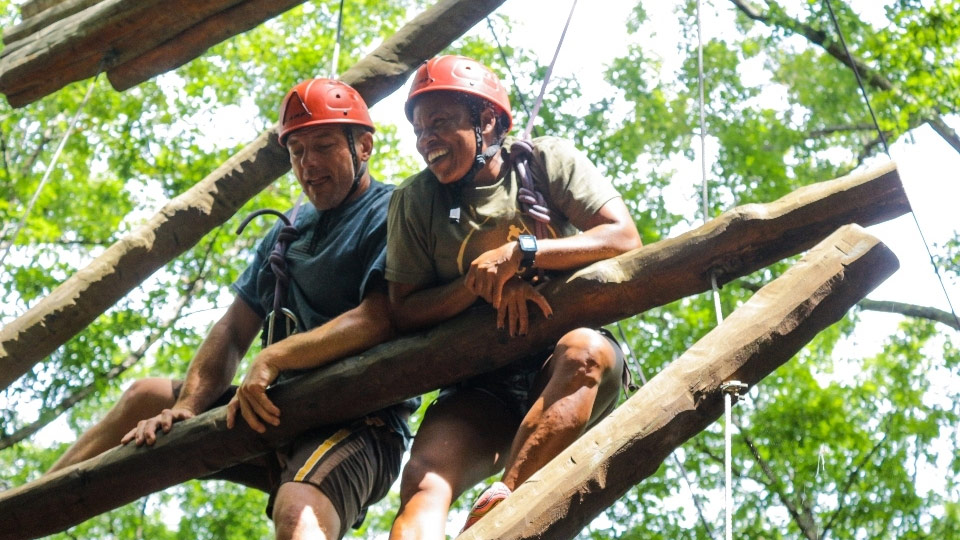 Family Camp
We invite families of all ages to enjoy our casual, fun-focused atmosphere where everyone is able to experience the magic of summer camp. Family Camp is the perfect setting for families to come together under the stars, with exciting activities to suit all ages!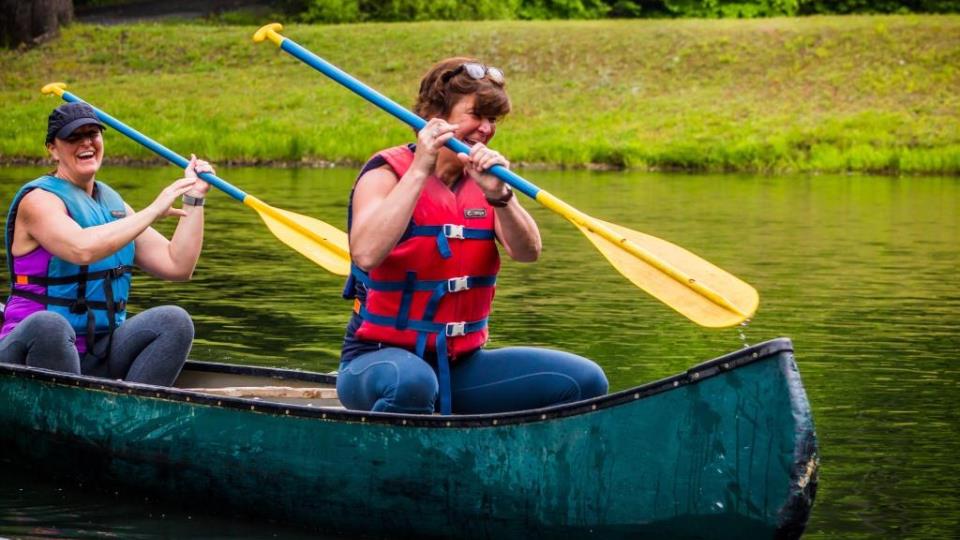 Women's Weekend
Renew and restore with yoga, mindfulness goal-setting hikes, kombucha tasting, BIRTHFIT, women's health seminars and optional workouts. Take the time to unplug and enjoy the outdoors with sunset hayrides, an evening lawn party and bonfires with s'mores!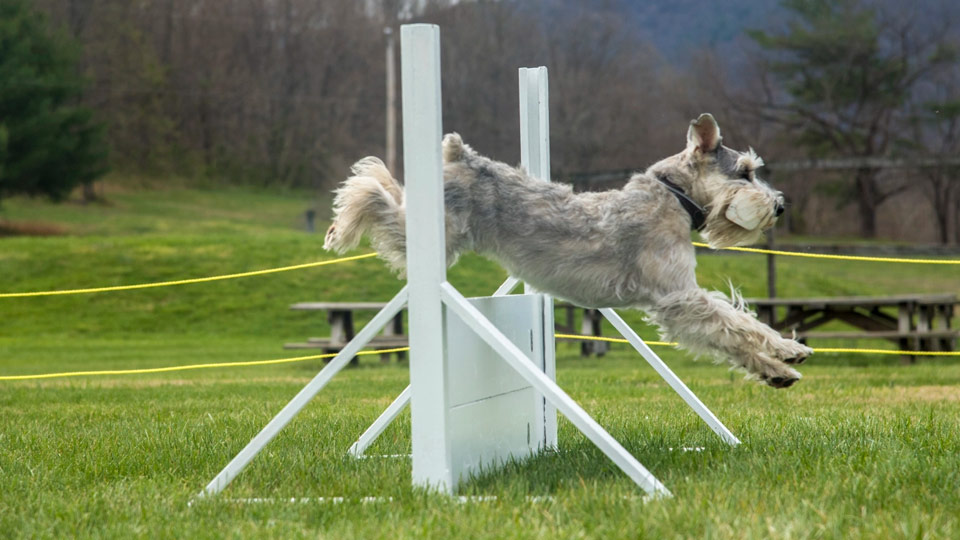 Volhard Dog Training
Whether you are a dog owner or a dog trainer, camp may be just what you are looking for! This retreat will enable the dog-handler team to learn and successfully progress in a positive and enjoyable environment. Experience the Volhard difference.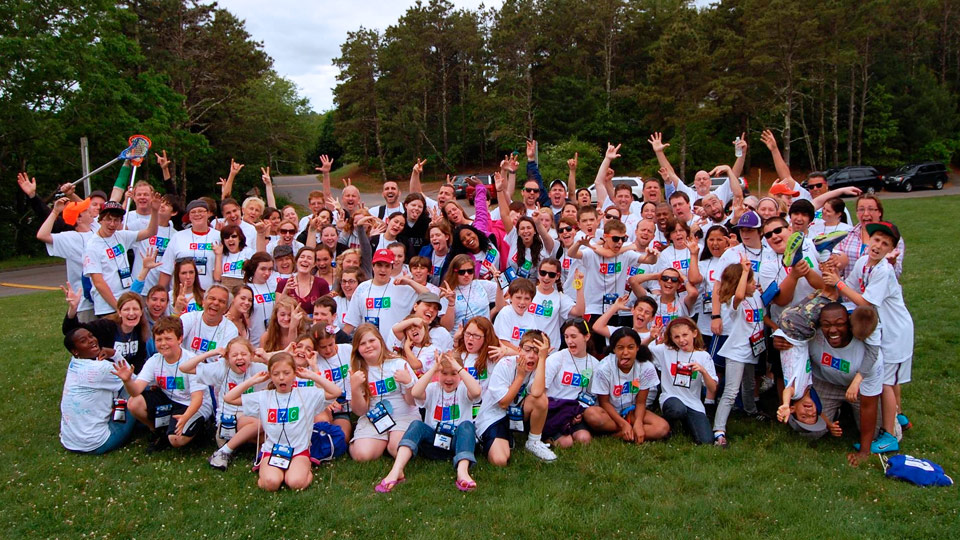 Comfort Zone Camp
Comfort Zone Camp is a nonprofit 501(c)3 bereavement organization that transforms the lives of children who have experienced the death of a parent, sibling or primary caregiver. Volunteer for this retreat and help us offer a fun and safe place for kids to grieve.
Meet Sarah!
Camp Friendship Director and Retreats Coordinator Sarah Ackenbom will ensure you have the best event possible, whether it's your wedding, a school day trip, or a weekend retreat. She'll be your contact person from the start, is available to answer any questions, and always goes above and beyond.
Read Sarah's interviews with: