Our villages
Whether your weekend with us is a relaxing respite or packed with programming, Camp Friendship's charming villages are the perfect place to have a change of pace. No matter what your day holds, promise us you'll end it with a s'more by the fire pit!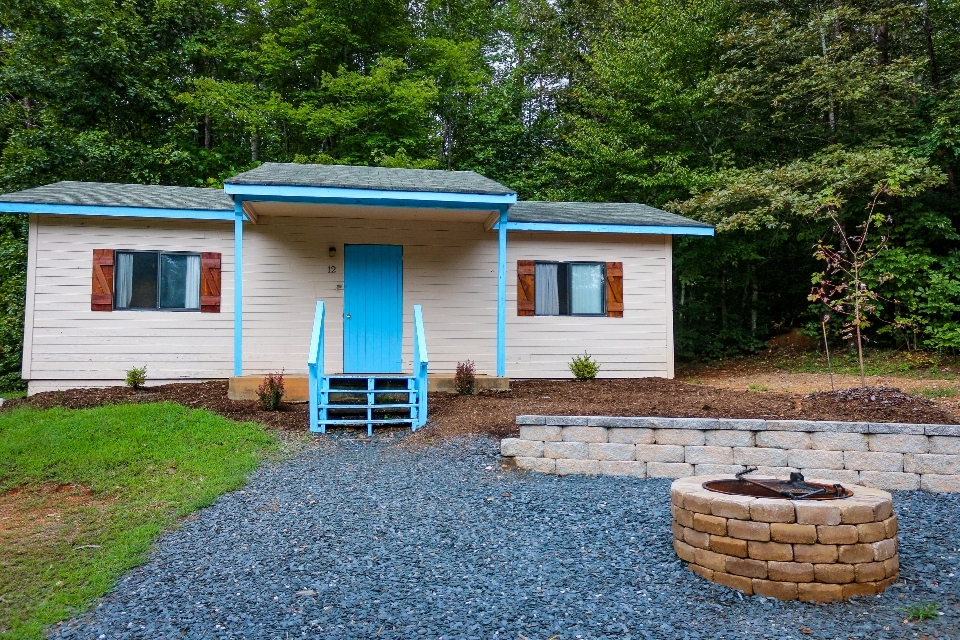 Cedar Grove Village
Total capacity: 84 people (7 cabins, 12 per cabin)
Cabins are equipped with 2 en suite bathrooms each and a private pavilion with ping pong tables.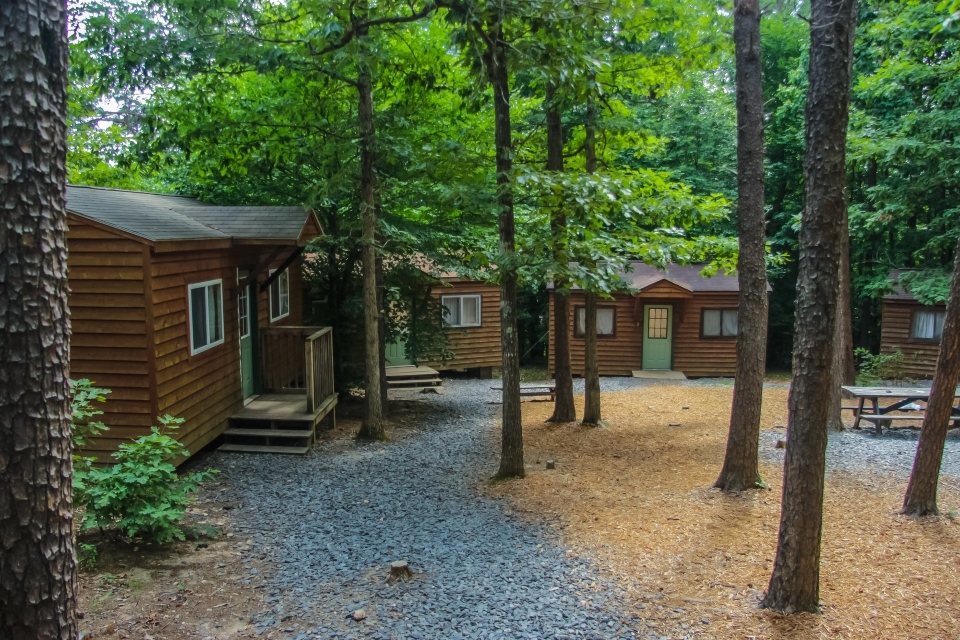 Dogwood Village
Total capacity: 64 people (8 cabins, 8 per cabin)
Restrooms are located in a bathhouse nearby.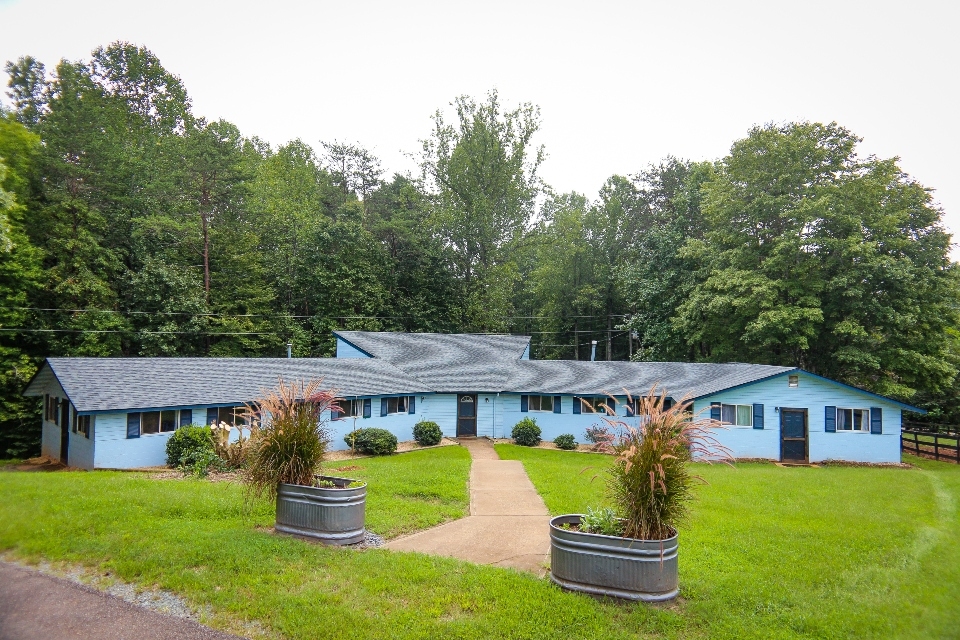 Huntmaster's Lodge
Total capacity: 56 people
Located in our Equestrian Center. Dormitory style lodging with a large common area, equipped with heat, en suite bathrooms and a back deck.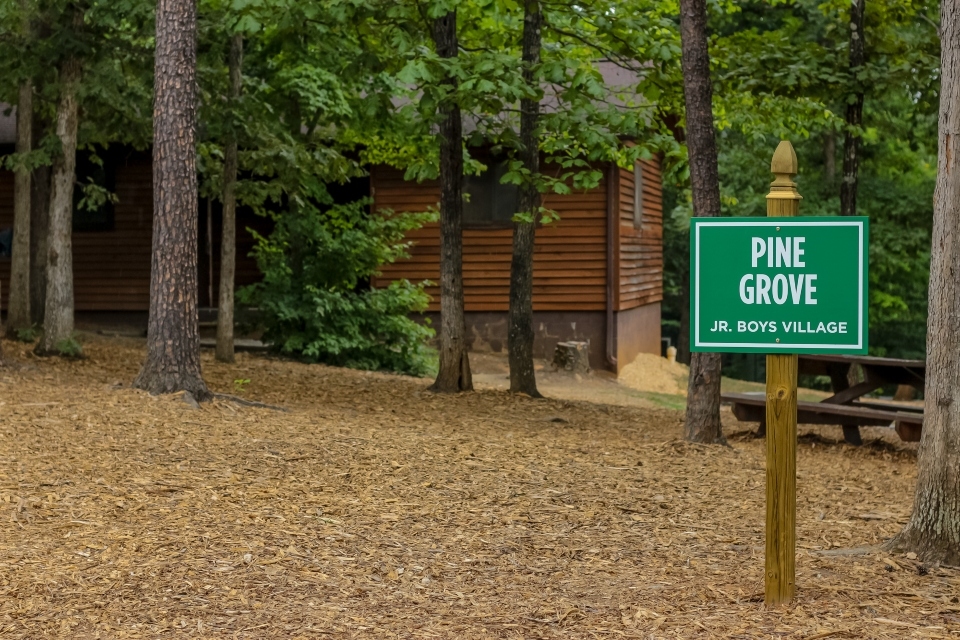 Pine Grove Village
Total capacity: 62 people (3 cabins, 14 per cabin; 2 cabins, 10 per cabin)
Cabins are equipped with 2 en suite bathrooms each.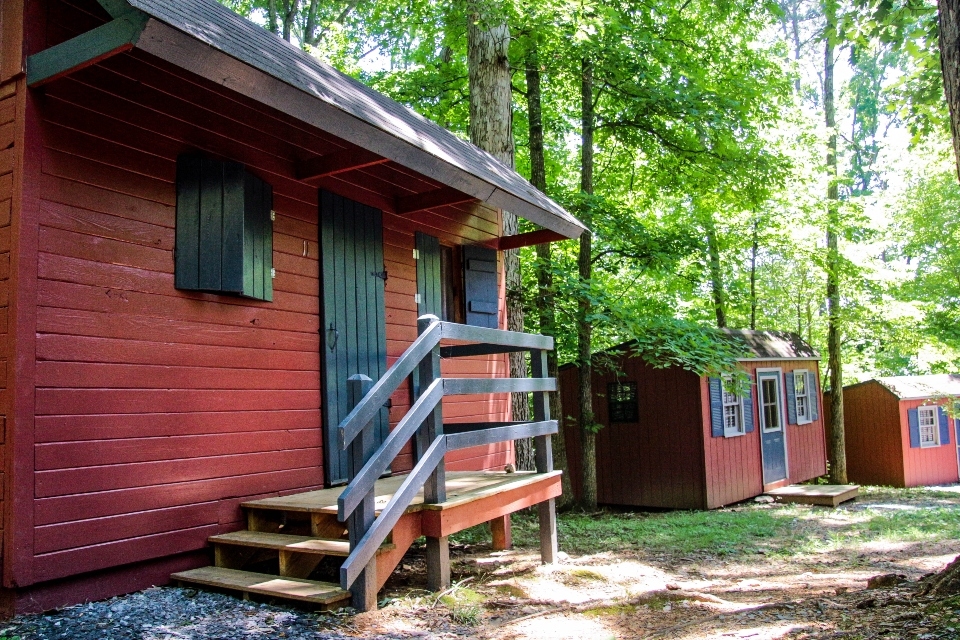 Hickory Village
Total capacity: 56 people (14 cabins, 4 per cabin)
A centrally located private pavilion includes a bathhouse, fireplace, ping pong table, pool table, and private sand volleyball court.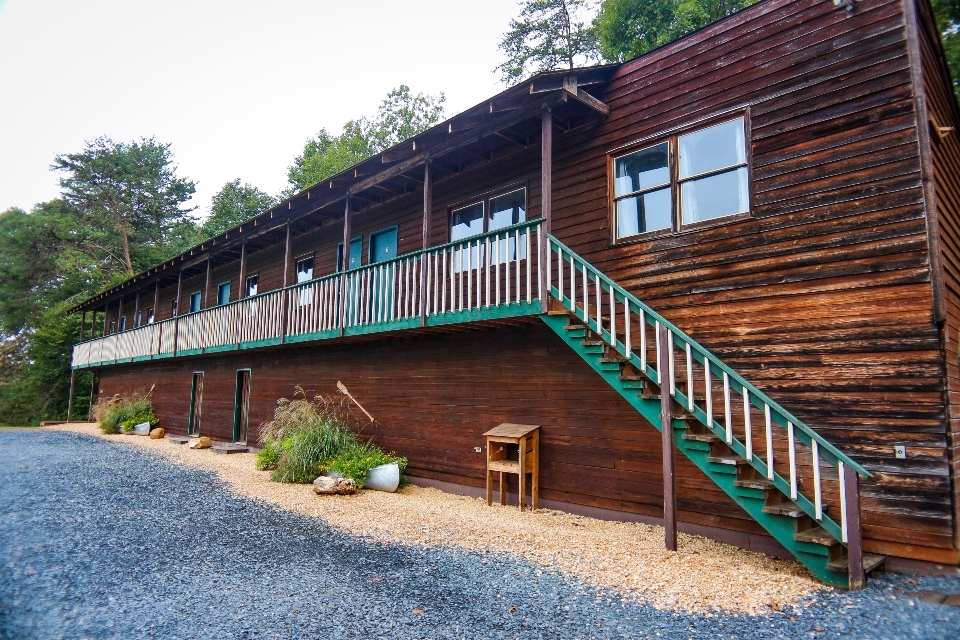 Overlook Lodge
Total capacity: 14 people (5 rooms with two single beds; 1 room with one double bed and 2 singles)
Rooms are equipped with en suite bathrooms and air conditioning.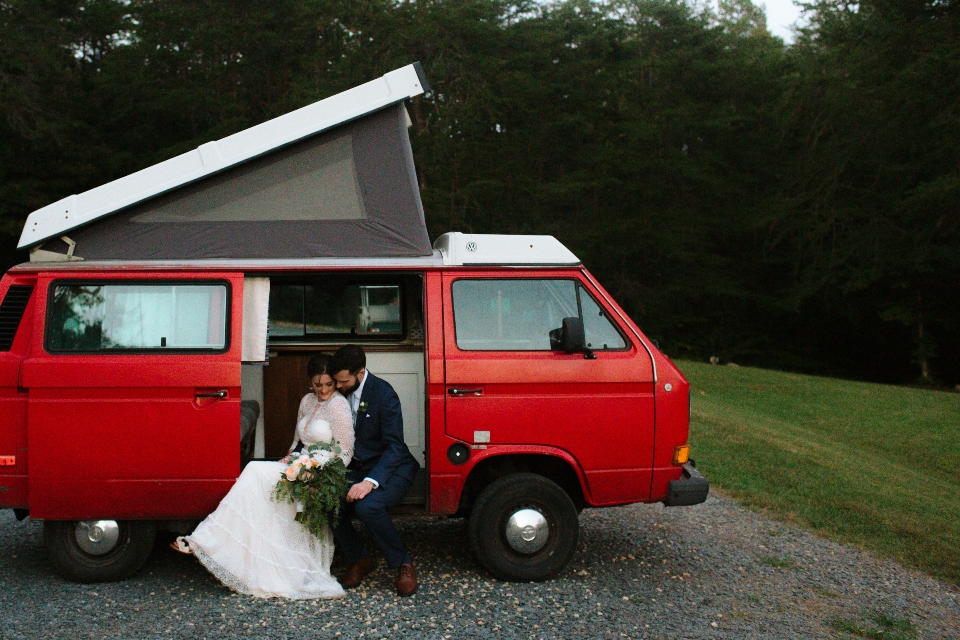 Tent, RV and Hammock Camping
Unlimited capacity. Whether you have a tricked out Airstream or an old dome tent held together with duct tape, you can find the perfect place on our property to stay the night. Pop a tent, park your RV, hang a hammock or find a home for your tiny house on wheels during your stay with us! We offer dry dock locations for any guests of organized retreats.
Cedar Grove Cabins
Each of the 7 cabins in Cedar Grove can sleep up to 12 guests and include 2 private en suite bathrooms. These modest cabins look quite cheery among the trees and are a short walk to the Rivanna River. They overlook a communal pavilion with picnic benches, a ping pong table, and fire pit. $250 per night | Maximum 12 guests
Pine Grove Cabins

Each of the 3 front cabins in Pine Grove can sleep up to 14 guests and include 2 private en suite bathrooms. These cabins are truly two cabins in one, where the entrance splits into two separate rooms with 6 bunk beds, 1 single bed and a private bathroom on each side.
$250 per night | Maximum 14 guests
The back 2 cabins in Pine Grove can sleep up to 10 guests and have an open floor plan. The main bunk room has 8 bunk beds and an adjoining room has 2 single beds. The en suite bathrooms for these back cabins are still private, but have a bathhouse feel with access to 2 showers and 2 toilets. These modest cabins are located in the center of camp and are a stone's throw from the Tennis Courts and Basketball Gym. They include a communal outdoor space with picnic benches and a fire pit.
$250 per night | Maximum 10 guests
Overlook Lodge Room
Overlook Lodge is aptly named and sits on the hilltop overlooking Camp Friendship. While it maintains the vintage charm of an older building, it has had some modern updates and offers amenities such as single beds (rather than bunk beds), air conditioning and a private bathroom. These accommodations feel more like a dorm room than cabin living and each of the 4 rooms sleep 2 people. There's a balcony on the top floor leading to all rooms, plus communal picnic tables and a fire pit behind the Lodge on the ground level.
$200 per night | Maximum 2 guests

Overlook Lodge Suite
This suite offers the same amenities as the other Overlook Lodge rooms. It sleeps 6 and includes 2 separate rooms with an interleading door. It has the only double bed on site, 4 single beds and 2 ensuite bathrooms. Whether you're gearing up for a romantic weekend away or are planning a family vacation, this option may fit the bill. This suite is a great spot to experience what our Camp has to offer. $300 per night | Maximum 6 guests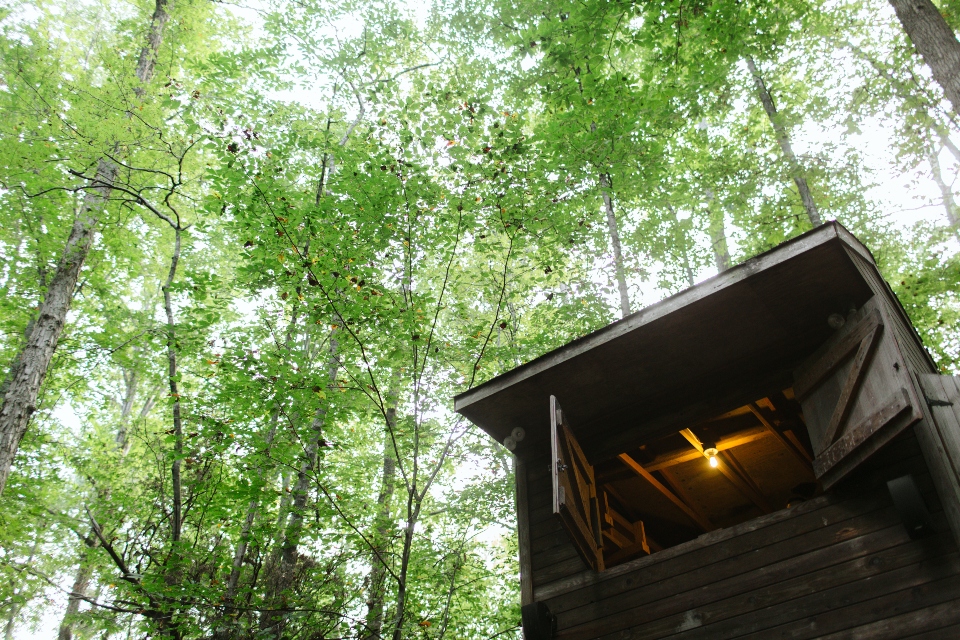 Here are a few tidbits you'll want to know before booking:
All cabins have twin beds.
Most lodging offers bunk beds.
Linens are not provided.
Cabins do not have air conditioning or heat. Virginia nights can be chilly in the spring and fall so they are equipped with space heaters when needed.
Each village has a fire pit stocked with wood.
Packing List
When staying at Camp Friendship, think of it as camping inside. Bring all linens including your sleeping bag, pillow, bath towels and favorite blankie. Don't forget your bug spray, sunscreen, hiking shoes, beach towels and sporting equipment for our volleyball court, tennis courts and athletic fields. As for food, we suggest that you bring a cooler full of your favorite food and drinks. We have a Walmart 10 minutes away if you forget anything, but if you'd rather take a break from big box stores, there are a few local choices nearby. Most of our guests live out of coolers when they're here and frequent restaurants close to Camp. Check out our packing list to help you put together the basics.