Good Food. Good Friends.
"Camp" & "Culinary" are not two words that are known to go together. But we're working to change that and are proud to have hosted some amazing chefs in our humble kitchen. If you're interested in dining options when visiting, know that your options run the gambit. Whether we do all the cooking, you choose to order in from local restaurants, or have a food truck visit our grounds, we can help you along the way.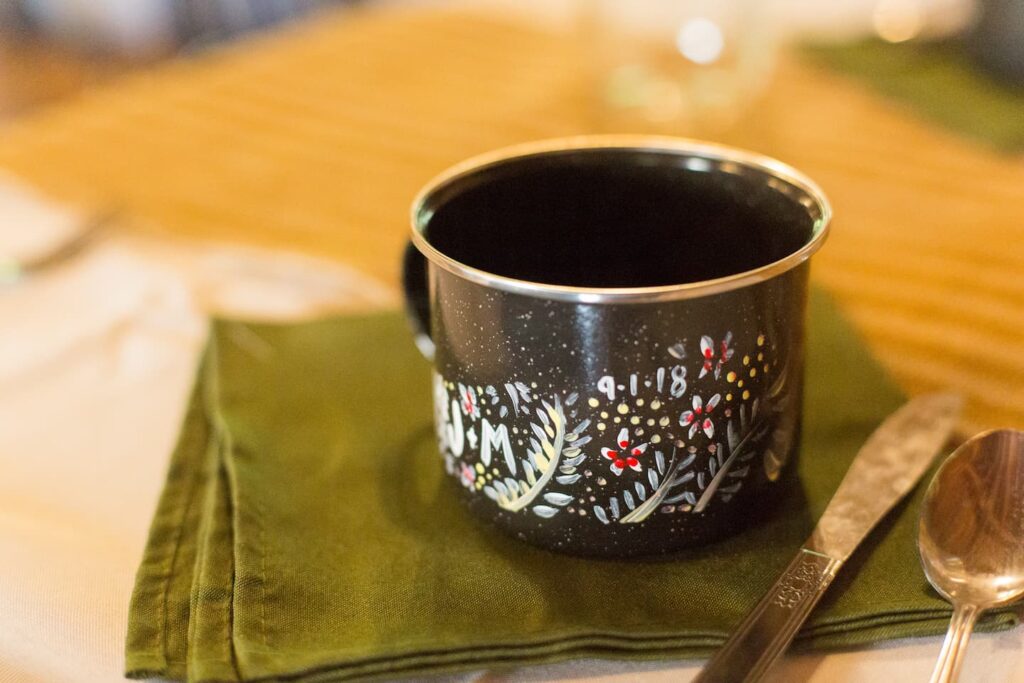 Camp Provisions
We want everyone to feel welcomed at Camp Friendship and we love using local produce, award winning meats, cheeses, and other simple ingredients to do just that. Our aim is to serve delicious, yet approachable food in a comfortable, family-friendly space. Our Dining Hall features a main room with rustic beams, stone fireplace and adjoining Flag Room and Sunroom for additional seating (max. capacity 350). Prefer to enjoy a meal outside? We can serve you at one of our beautiful outdoor locations like the beach at Friendship Lake, riverside by the Rivanna or in one of our picnic pavilions.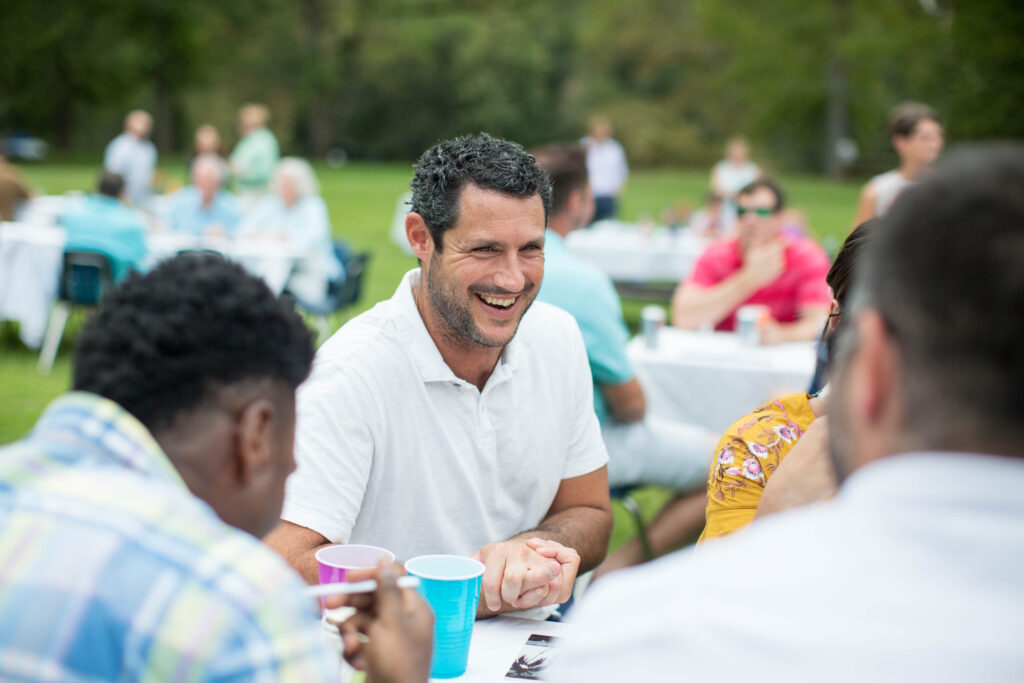 Roughin' It
If you prefer to provide your own provisions, you're welcome to pack your own cooler before arrival. Bring all the typical camp fixings in addition to the requisite chocolate, marshmallows, and graham crackers for s'mores. Feel free to use the communal fire pits since firewood is complimentary. Palmyra, Zion Crossroads and Gordonsville have big box and small-town restaurants that are sure to feed any craving. If you're itching to get back to civilization for some chef-cooked grub, head away from Camp toward Charlottesville where you'll find amazing restaurants with quality ingredients and tasty fare.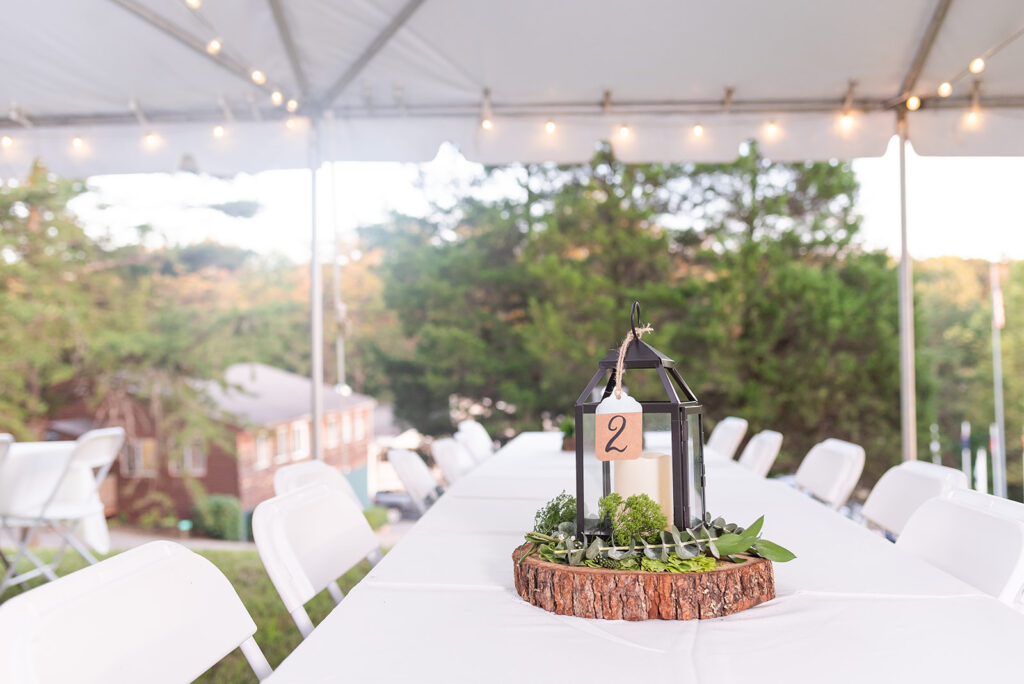 Calling All Foodies
If you're wanting specialty cuisine that only a 1950's refurbished food truck can serve or your favorite BBQ joint caters events, we welcome all! Visitors can't use our Dining Hall kitchen, but vendors can bring prepared food. The area offers many food trucks and catering outfits that bring unique, mouthwatering, farm-to-fork culinary experiences to the natural beauty of Camp. Most celebrate seasonal local ingredients and the area's bountiful farms. See our vendor list for more information.
Local Restaurants
Local Eats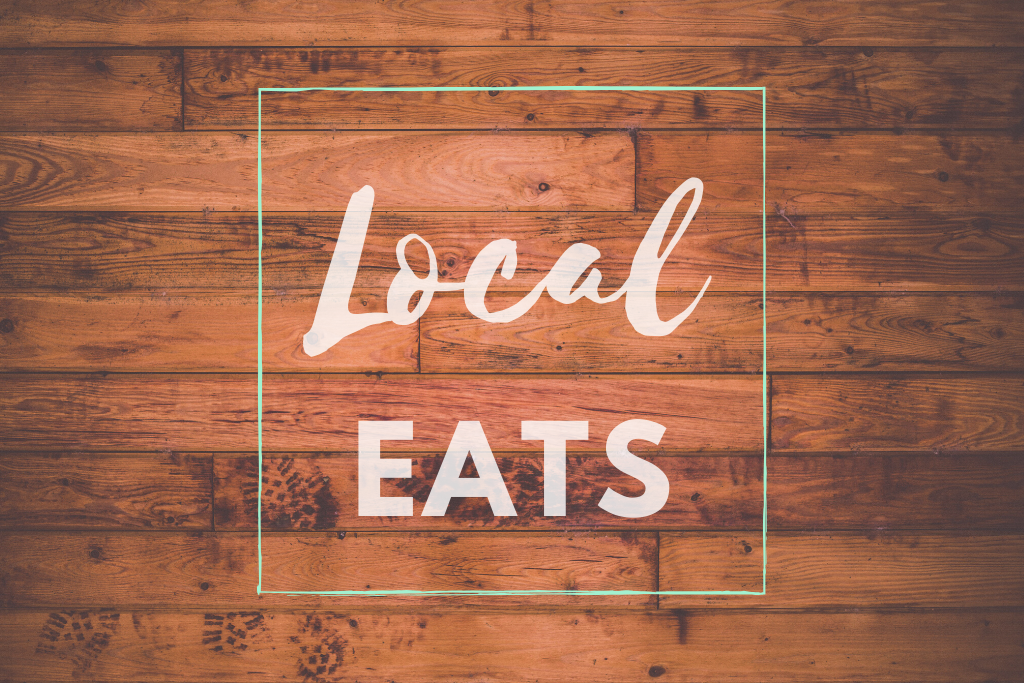 We have a favorite neighbor just down the road called Local Eats. They are a family business that stocks local groceries from area farmers and makers. They use these ingredients to make simple but delicious provisions and deliver it to our door. Give them a call to place your order. Your meal is then delivered to our camp office for you to enjoy without having to leave our grounds.
Pick Up and Delivery
Papa Jim's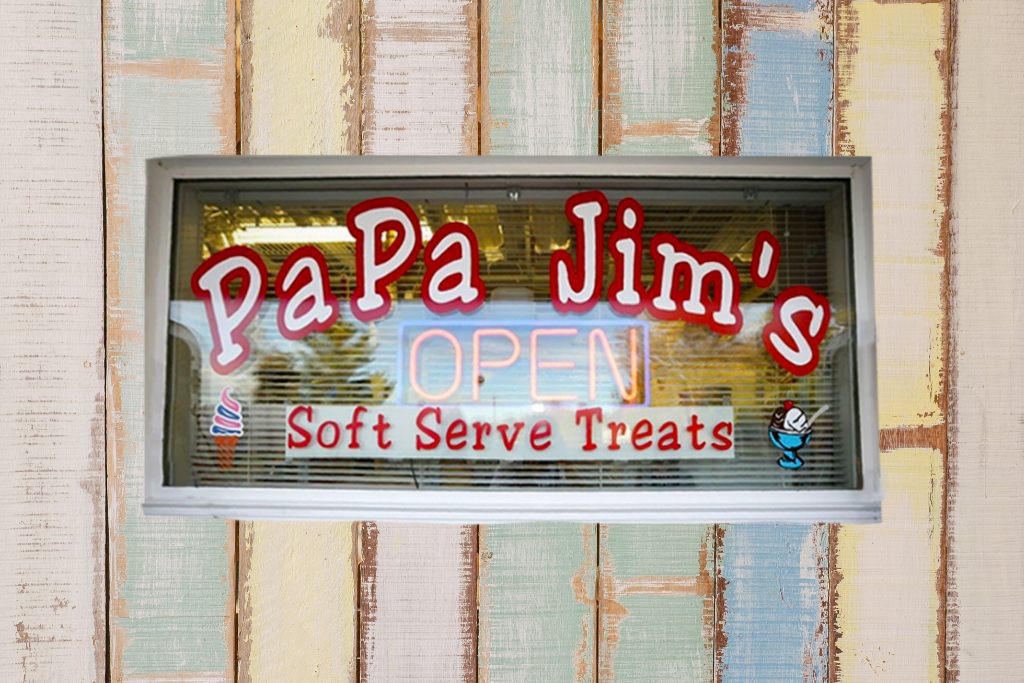 Just need a quick cool-down snack? Head a few minutes up the road to Papa Jim's Soft Serve Treats for a bite of ice cream and the throwback thrills of a roadside treat. Papa Jim and his wife Ann serve cones, creamy shakes, yummy sundaes and gigantic banana splits perfect for sharing, all dished out with a big scoop of nostalgia. If you show up during a rush, expect to get creative with parking before enjoying your treat.
Pick Up
Wahoo BBQ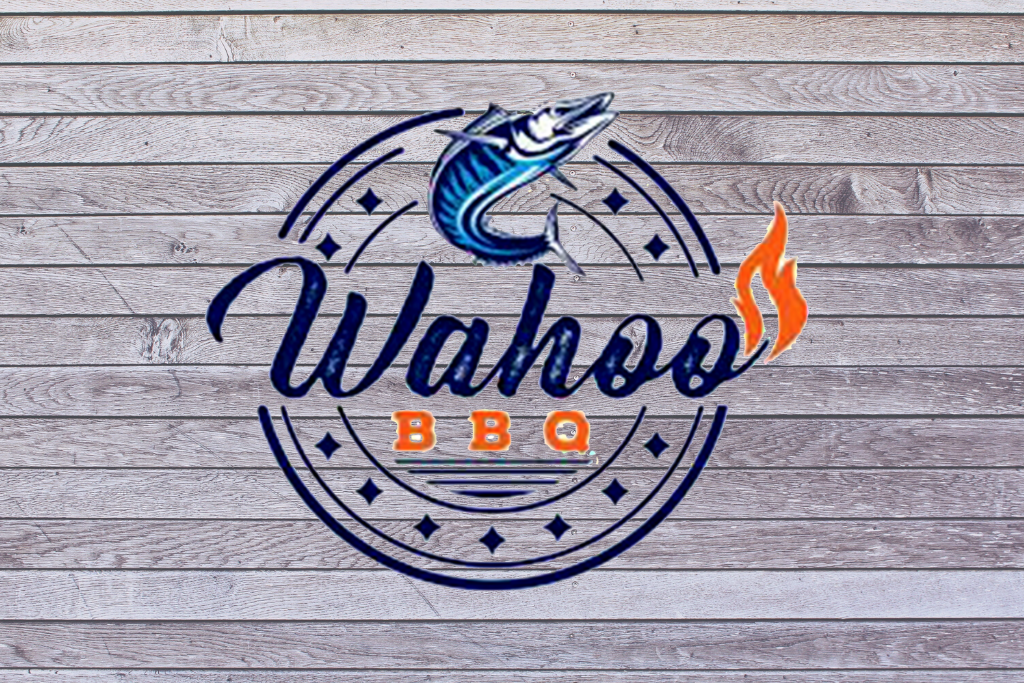 Among the long windy roads of Fluvanna County sits a gem of a family-owned barbeque joint. From ribs to coleslaw to baked beans, Wahoo BBQ is well worth the short drive. The quality of ingredients and preparation are NOT your typical middle-of-nowhere fare. Old school in just about every regard, it's the kind of place that's a dying breed. Like Camp Friendship, you'll feel like you've gone back in time.
Pick Up (delivery for large orders)