If you ask any of our campers what their favorite camp activity is, you'll hear many different answers. At Camp Friendship we have over 35 different camp activities to choose from, so it's hard to pick just one favorite!
Campers select 5 activities from our extensive activity list and will receive a personalized schedule for the week. Campers participate in the same 5 camp activities each day, which allows them to progress their skills and make new camp friends along the way.
From archery to kayaking; fencing to horseback riding; high ropes to music production—there's something to suit every interest.
Most Popular Camp Activities
Horseback Riding
Horseback riding is one of our most popular activities at Camp Friendship, and it's easy to see why. With 85 horses, 5 rings and an abundance of trails, riding a horse at Camp Friendship is an unforgettable experience. The full-day Equestrian Camp is perfect for horse-crazy girls ages 9-16. However, traditional campers can try horseback riding at camp by adding the 1-Hour or Half-Day Riding activity to their camp schedule.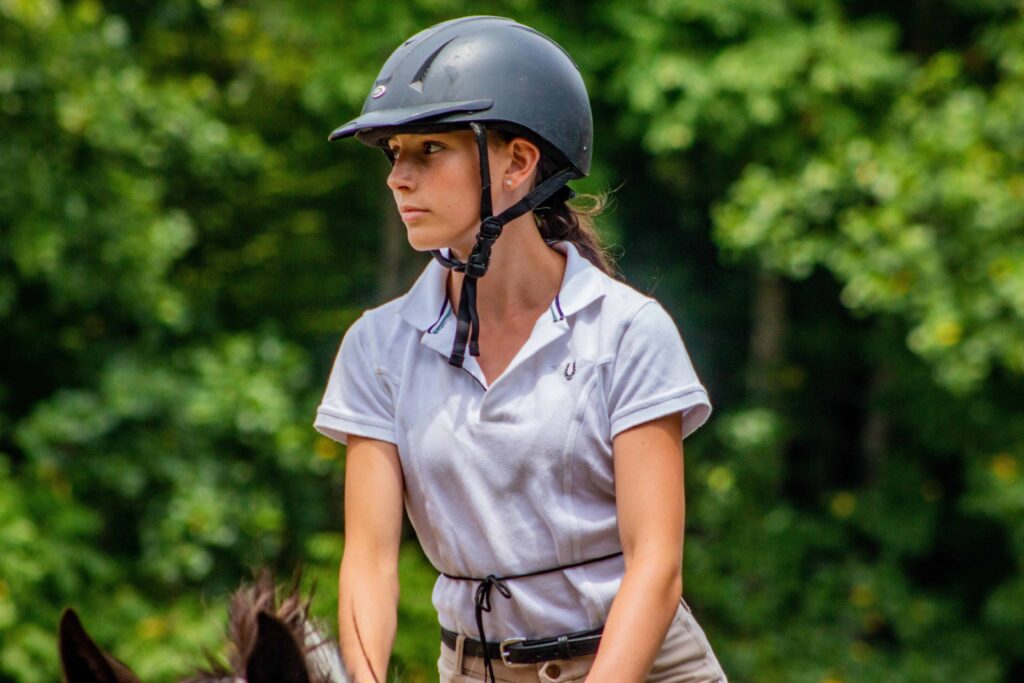 Archery
Archery is an all-time favorite camp activity at Camp Friendship, so we have two archery ranges—one for Seniors and one for Juniors.
Nock an arrow…take aim…release, and cross your fingers for a bullseye! Archery teaches campers how to safely shoot a bow and arrow, but it's also an enjoyable sport that naturally improves aim, accuracy, and hand-eye coordination.
Pottery
Another popular activity is pottery. Campers who choose pottery as a camp activity can glaze their pieces and take them home to use until they create their next masterpiece next summer.
We offer two types to choose from: pottery flat and pottery wheel. In our pottery flat activity, campers create free form pottery in any size or shape imaginable. In the pottery wheel activity, campers sculpt unique bowls, cups, and vases with the help of an electric wheel.
New Camp Activities

Challenge Course
Camp Friendship's Challenge Course activity is perfect for Junior campers who enjoy problem-solving, strategizing, teamwork and fun! Campers will need to work as a team to navigate the spider's web, climb the bouldering wall and cross Mt. Friendship before the volcano explodes! These Low Ropes elements may not be as high as our High Ropes elements, but they're no less challenging!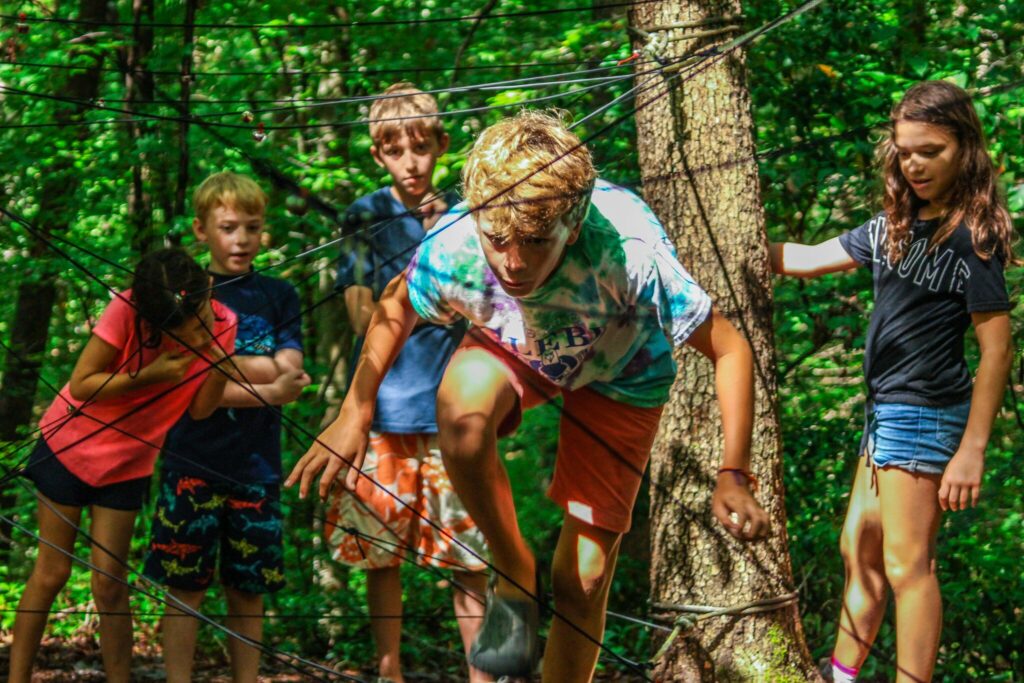 Kickball/Wiffleball
We decided to strike a deal and offer campers an all-new 2-in-1 camp activity! Campers have the chance to kick and bat their hearts out at Friendship Stadium, practicing their swing while increasing their kicking distance in one jam-packed week.
Dungeons and Dragons
D&D allows campers to get lost in a fantasy board game that is out of this world! Campers create and roleplay their own unique characters while making use of their magic to battle against giants, skeletons and dragons! For anyone new to the game, our counselors are there to help with tips and tricks. For campers already familiar with Dungeons & Dragons, choosing this activity allows them to engage in something fun and familiar at camp.
Evening Activities
Each camp day ends with a unique evening activity because the fun doesn't stop when the sun goes down! Some of Camp Friendship's favorite evening activities include Slip 'n Slide, Capture the Flag, and Camp Fire at the Campitheater.
Our Philosophy
We believe that kids should be empowered to try new things at camp. Camp Friendship campers are guided and supported by our enthusiastic camp counselors whose focus is on each child's development. During camp activities, counselors serve as each camper's cheerleader, coach and above all, their friend.