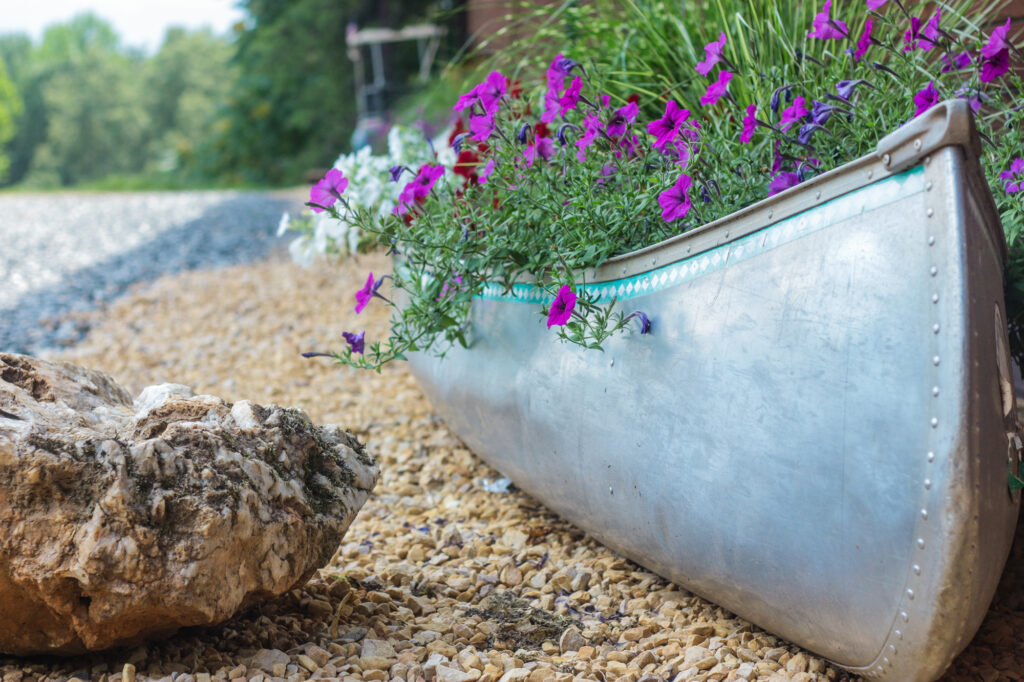 Stay with us!
Be our guest! We exist to connect people and nature in a meaningful way. Nestled on over 500 acres skirting the edge of the Blue Ridge Mountains, Camp Friendship is a world unto itself–a place where time seems to pass more slowly, causing you to wonder what decade you're in.

When you stay here, you aren't just renting a cabin. You're immersing yourself in an outdoor experience with access to all our grounds provide – a private space to get away. This is what makes our primitive lodging worth it. Camp Friendship is a place to go when you want to cast aside your worldly cares, ditch your to-do list, and simply be.
---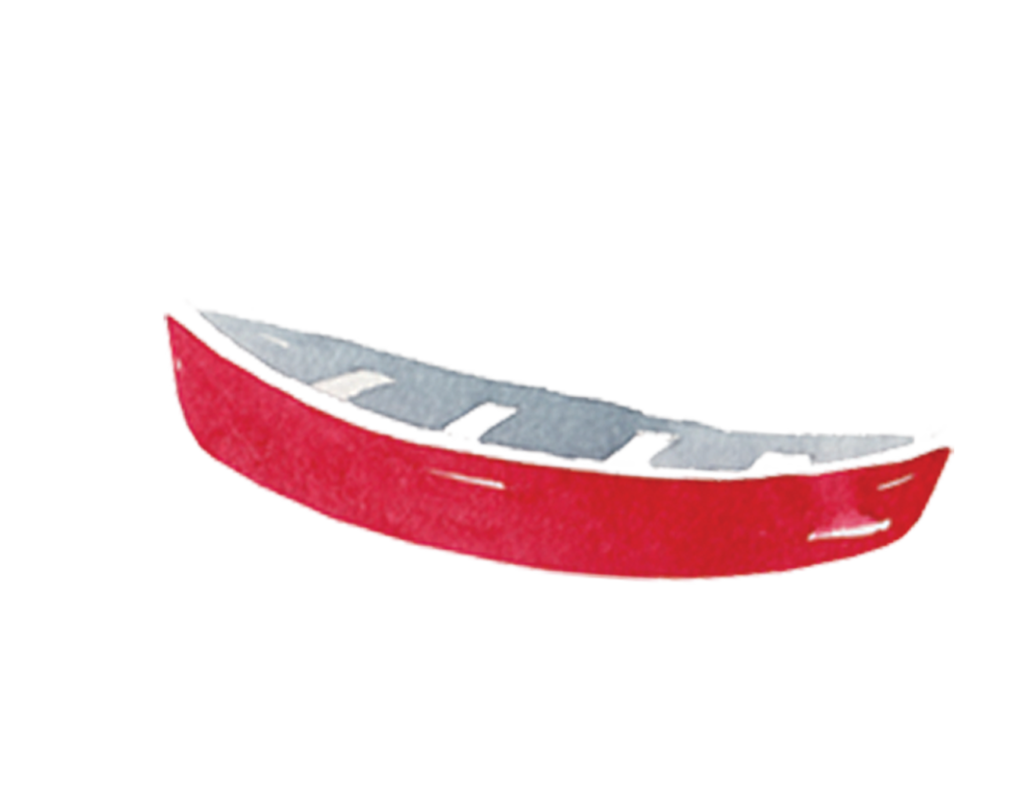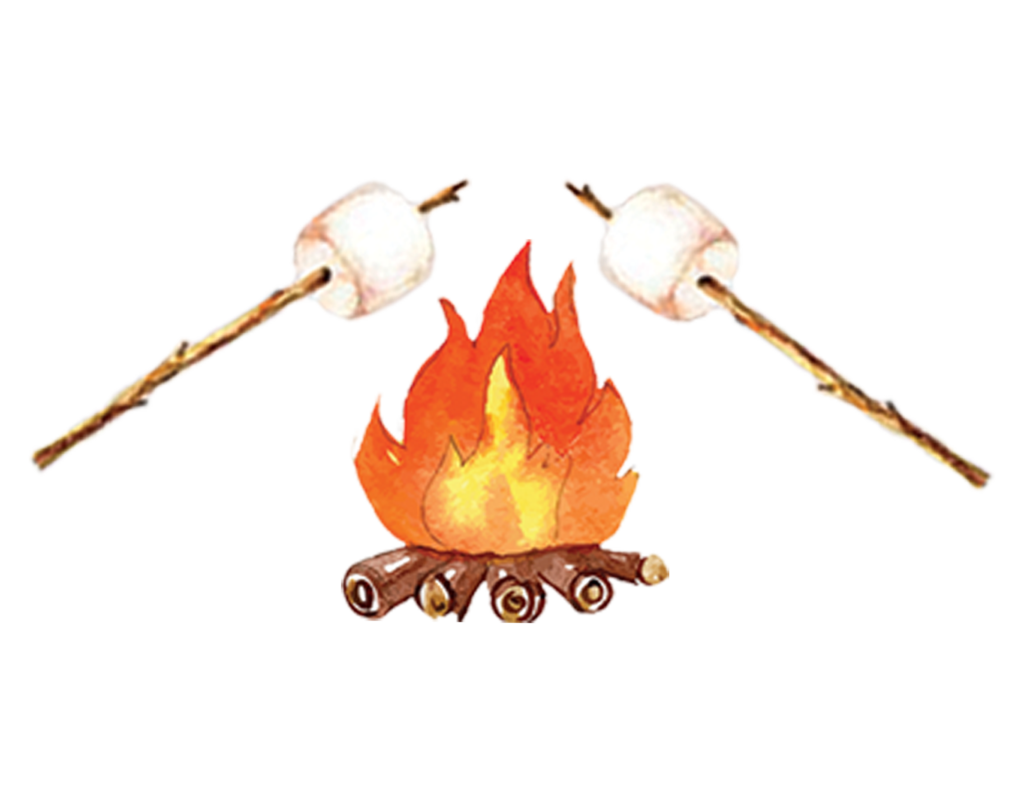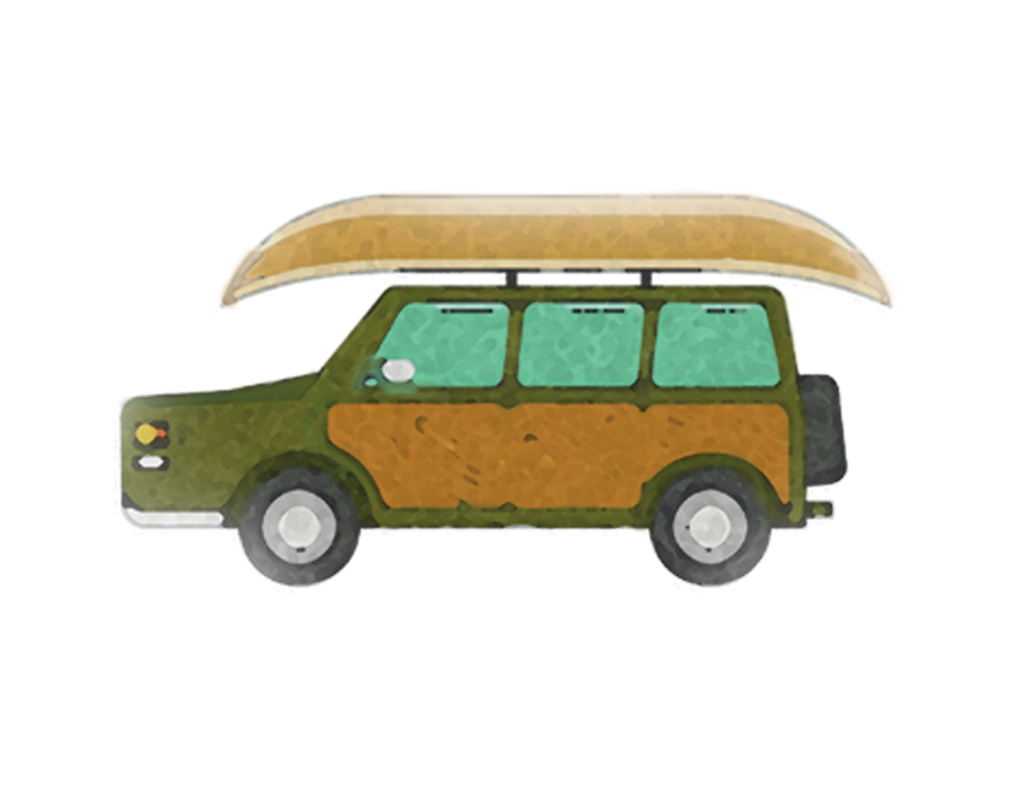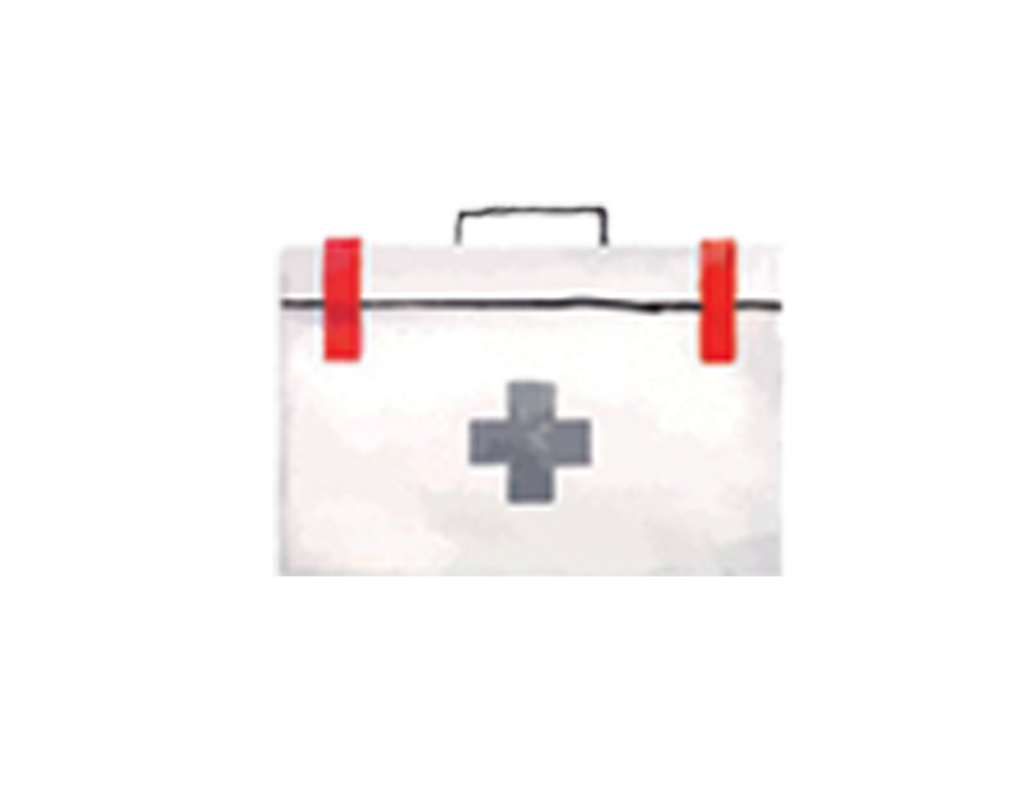 Lodging
We are a no-frills summer camp complete with charming old-school cabins. We believe that our accommodations are the right amount of rustic, but trust us when we say, our cabins are not for everyone. We are a true summer camp for kids, not a proper resort. Just think of it as camping indoors! We may be rough-around-the-edges but we are truly a place for you to let go, sit back and relax.

Cedar Grove Cabins
Each of the 7 cabins in Cedar Grove can sleep up to 12 guests and include 2 private en suite bathrooms. These modest cabins look quite cheery among the trees and are a short walk to the Rivanna River. They overlook a communal pavilion with picnic benches, a ping pong table and fire pit. $250 per night | Maximum 12 guests
Pine Grove Cabins

Each of the 3 front cabins in Pine Grove can sleep up to 14 guests and include 2 private en suite bathrooms. These cabins are truly two cabins in one, where the entrance splits into two separate rooms with 6 bunk beds, 1 single bed and a private bathroom on each side.
$250 per night | Maximum 14 guests
The back 2 cabins in Pine Grove can sleep up to 10 guests and have an open floor plan. The main bunk room has 8 bunk beds and an adjoining room has 2 single beds. The en suite bathrooms for these back cabins are still private, but have a bathhouse feel with access to 2 showers and 2 toilets. These modest cabins are located in the center of camp and are a stone's throw from the Tennis Courts and Basketball Gym. They include a communal outdoor space with picnic benches and a fire pit.
$250 per night | Maximum 10 guests
Overlook Lodge Room
Overlook Lodge is aptly named and sits on the hilltop overlooking Camp Friendship. While it maintains the vintage charm of an older building, it has had some modern updates and offers amenities such as single beds (rather than bunk beds), air conditioning and a private bathroom. These accommodations feel more like a dorm room than cabin living and each of the 4 rooms sleep 2 people. There's a balcony on the top floor leading to all rooms, plus communal picnic tables and a fire pit behind the Lodge on the ground level.
$200 per night | Maximum 2 guests

Overlook Lodge Suite
This suite offers the same amenities as the other Overlook Lodge rooms. It sleeps 6 and includes 2 separate rooms with an interleading door. It has the only double bed on site, 4 single beds and 2 ensuite bathrooms. Whether you're gearing up for a romantic weekend away or are planning a family vacation, this option may fit the bill. This suite is a great spot to experience what our Camp has to offer. $300 per night | Maximum 6 guests
Activities
Have you ever wanted to canoe on a peaceful lake? Check. Try your hand at roasting s'mores? Check. Kayaking, fishing, biking, tennis? Check, check, and double check. Interested in taking a trail ride? There's an entire Equestrian Center with over 70 equines waiting for you to book your trail ride or safari-style hayride! Feeling woodsy? Set off through the surrounding forest for a hike where you won't hear anything but the crunch of the leaves underneath your feet –a perfect antidote to an overly-scheduled and hectic lifestyle.

Counselor-led activities
Canoeing
9am-12pm, Wednesday – Sunday
Explore the entirety of Friendship Lake with your canoe partner and navigate around the fountain, docks and bridges. Our friendly Boat Attendant will help you receive disinfected paddles, canoe and life jackets for your paddling pleasure. Life jacket required.
Kayaking
9am-12pm, Wednesday – Sunday
Race around Friendship Lake in one of our sit-on-top kayaks.  Kayakers can pass under the bridges, swerve around docks and splash through the fountain while our CF Life Guards stand watch. All equipment is provided and disinfected between guests. Life jackets are required.
Lake Swimming
2pm-4pm, Wednesday – Sunday
A swim in our Friendship Lake will give you a chance to cool off from the summer sun. Play in the water or bring your own beach toys to fully enjoy the sand at the water's edge. Lifeguards will keep your family safe.
Trail Rides
Additional fee, Call to schedule
Saddle up for a ride through our beautiful wooded trails and forest roads with Camp Friendship Equestrian Center staff leading the way. Whether you are an experienced rider or have never been on the back of a horse before, you will enjoy our safe and fun guided trail rides.
Pricing:
$50 per person
Email Susanne or call the Equestrian Center to schedule (434)-589-3878.
Hay Rides
Additional fee, Call to schedule
Unlike any hayride you have ever experienced. Gorgeous views of Virginia farmland are highlighted during this Camp Friendship favorite. We take you and your group out on a private safari-style hayride where our horses and ponies will eat right out of your hand!
Pricing:
$50 per private group of 10 or less
$100 per private group of more than 10
Email Susanne or call the Equestrian Center to schedule (434)-589-3878.
Tennis
Additional fee, Call to schedule
Choose to play on our free-range court, or pay to receive great instruction from our own tennis pro Alina Ackenbom. She will develop your game based on individual strengths and work on stroke, footwork, tactics and match preparation.
Pricing:
$45 per person for private lessons
$25 per person for semi-private lessons
$20 per person for group lessons
$50 per household for family lessons
Email Alina or call the Main Office to schedule (434) 589-8950.
Free range activities
Biking
Bring your own gear
With challenging hills, passes and plenty of wooded trails to choose from, biking allows you get around Camp easily and see our hiking trails from a different perspective. Bring your own bikes and we'll provide the route. Helmets are required.  
Fishing
Bring your own gear
Are you hooked? Bring your fishing rod and you'll have the chance to catch-and-release Bass, Blue Gill, Sunfish and Catfish at Friendship Lake and the Rivanna River. Don't forget bait, but if you do, we have 500+ acres of earthworms.
Hiking
Bring your own gear
Hiking is a great way to get into the wilderness and see more of our beautiful 500 acres. Find us on the All Trails app or go old-school and put your map skills to the test. If you prefer to wing it, even the most city faring folk can navigate our well marked trails.
Picnicking
Bring your own gear
We love how conversation flows more freely when everyone is enjoying tasty food. Head to the Picnic Pavilion, or literally any other area around Camp, to eat your meal. Gather your family and get ready to set off looking for the best spot to picnic. It never gets old.
River Tubing
Bring your own gear
River tubing on the Rivanna is more of a quiet outing than raging rapids expedition. That's just how we like it. Bring your own tubes and we'll show you where to go on our trusty map. Later that night, you are sure to share stories of your fun day while you sit by the campfire.
Sports
Bring your own gear
Play a different sport each day of your stay! We have numerous sports areas for you to have a blast – just bring your own equipment (due to Covid-19). Have a shot at volleyball, football, basketball, soccer, frisbee, tennis and yoga or try out a camp favorite like gaga ball.
Relaxin'
Bring your own gear
Need time to unwind? No problem. Take a short walk to the riverside and relax next to the peaceful waters. Need a siesta? Hang a hammock among the trees and let the croak of frogs lull you into an unashamed midday slumber.
Talent Show
Bring your own gear
Use our outdoor amphitheater, cheekily named the Campitheater, and your family will have the chance to display their talents on a proper stage. Performing in front of loved ones is a great way to stay tech free and connect.
S'mores
Bring your own gear
The most quintessential of camp classics and one of our favorite pastimes. Once you get the fire going, feel like a kid again and finish your night with ghost stories around a campfire – we highly recommend it.
Camp Provisions
Hungry? We don't offer food for our cabin rentals, so pack your own cooler before arrival. Bring all the typical camp fixings in addition to the requisite chocolate, marshmallows, and graham crackers for s'mores. Feel free to use the communal fire pits since firewood is complimentary. Palmyra, Zion Crossroads and Gordonsville have big box and small town restaurants that are sure to feed any craving. If you're itching to get back to civilization for some chef-cooked grub, head away from camp toward Charlottesville where you'll find amazing restaurants with quality ingredients and tasty fare.

Local Eats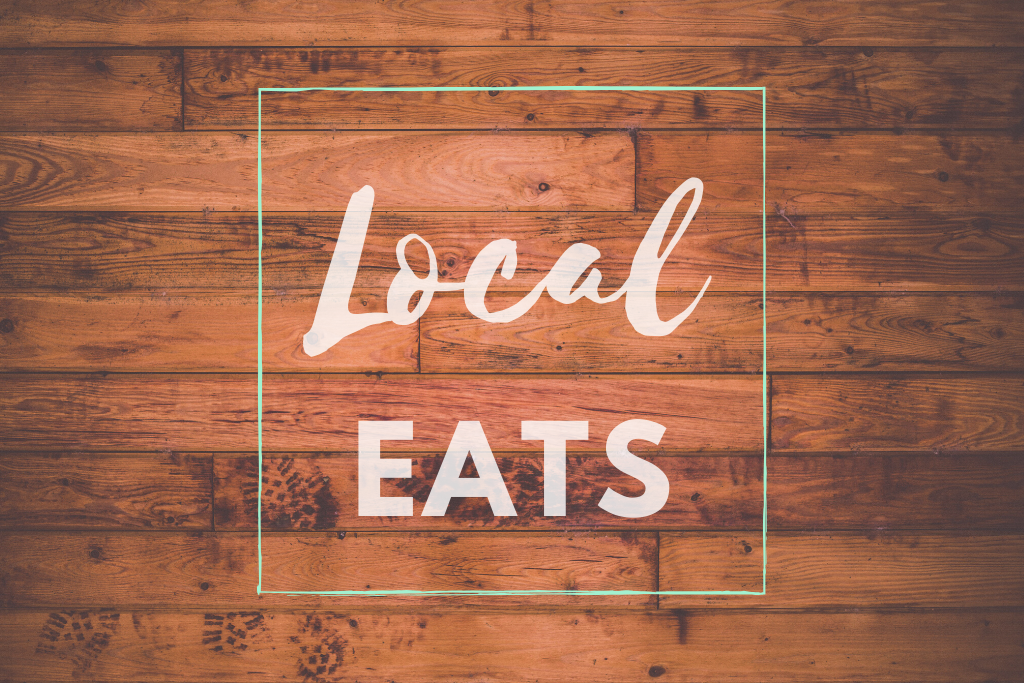 Pick Up and Delivery
We have a favorite neighbor just down the road called Local Eats. They are a family business that stocks local groceries from area farmers and makers. They use these ingredients to make simple but delicious provisions and deliver it to our door. Give them a call to place your order. Your meal is then delivered to our camp office for you to enjoy without having to leave our grounds.
Papa Jim's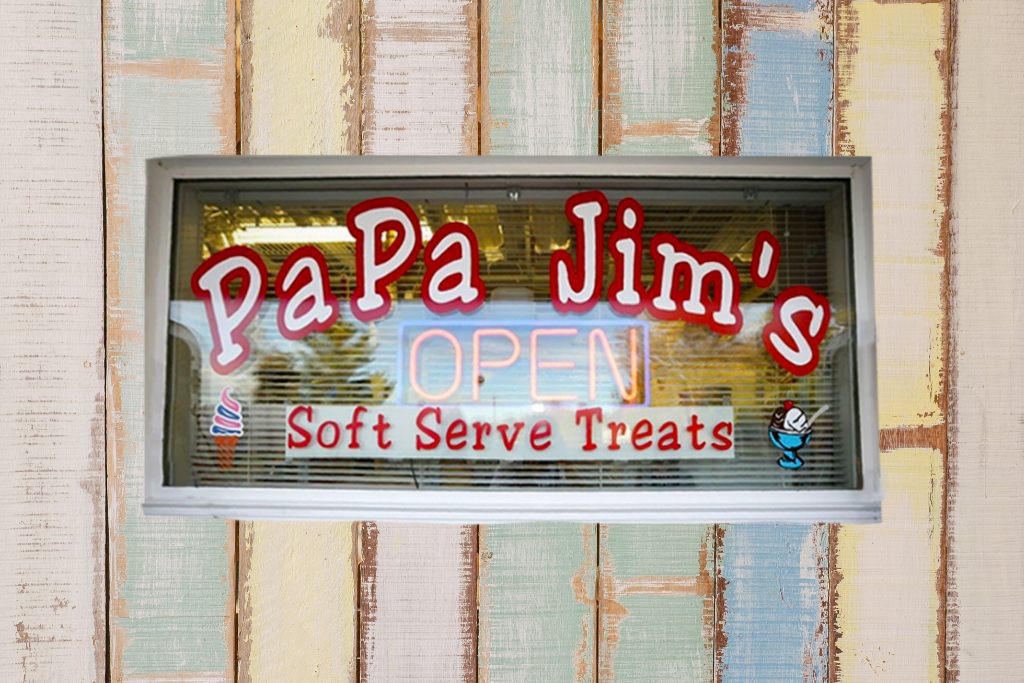 Pick Up
Just need a quick cool down snack? Head a few minutes up the road to Papa Jim's Soft Serve Treats for a bite of ice cream and the throwback thrills of a roadside treat. Papa Jim and his wife Ann serve cones, creamy shakes, yummy sundaes and gigantic banana splits perfect for sharing, all dished out with a big scoop of nostalgia. If you show up during a rush, expect to get creative with parking before enjoying your treat.
Wahoo BBQ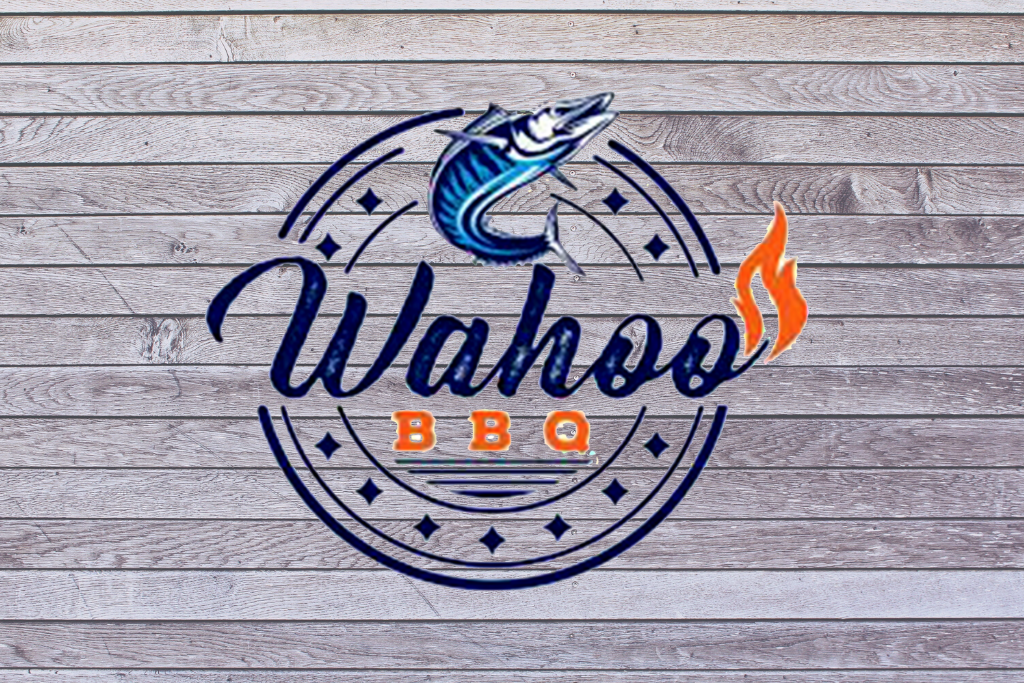 Pick Up and Delivery for large orders
Among the long windy roads of Fluvanna County sits a gem of a family-owned barbeque joint. From ribs to coleslaw to baked beans, Wahoo BBQ is well worth the short drive. The quality of ingredients and preparation are NOT your typical middle-of-nowhere fare. Old school in just about every regard, it's the kind of place that's a dying breed. Like Camp Friendship, you'll feel like you've gone back in time.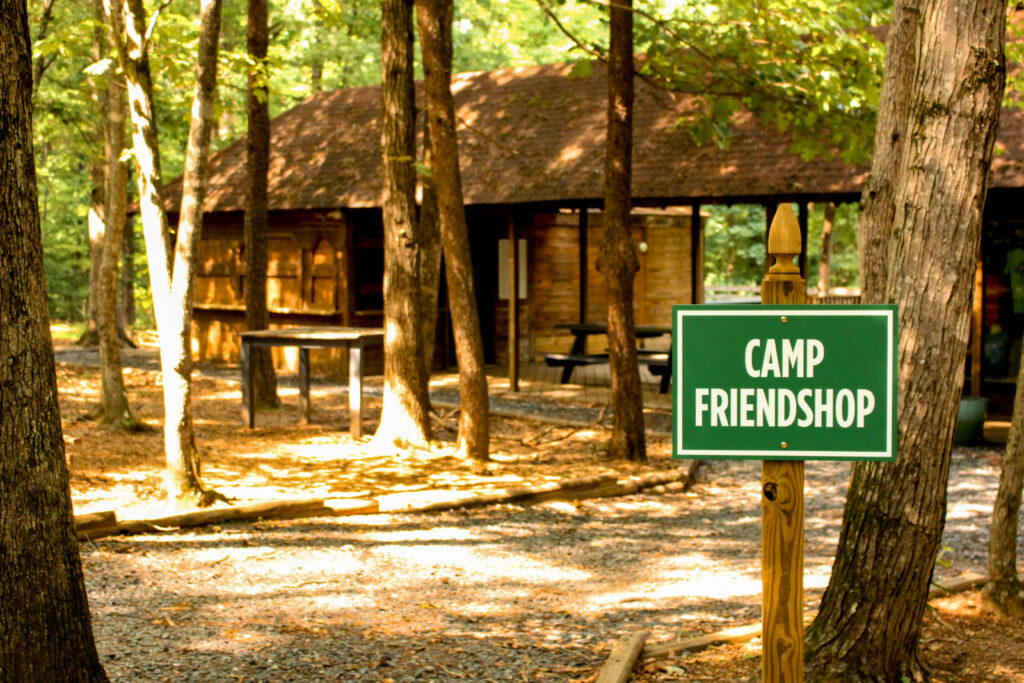 Camp Friendshop
The only downside to Camp Friendship cabin rentals is the fact that, eventually, you have to leave. So if you're looking for a souvenir to remember CF by, check out our Camp Friendshop for some nostalgic, fun, and practical doodads and trinkets. Forgot your bug spray or need more hand sanitizer for safe social distancing? Not to worry, we've got it right here! We also have an assortment of healthy snacks made by our good friend Stacy at Good Phyte Foods and a small selection of drinks to wash them down. If you devoured all your s'mores ingredients in one night or need ice for your cooler, we've got you. Just come by each day from 11:00 to 12:00 and 5:00 to 6:00 and we'll be waiting for you.

Visitor Info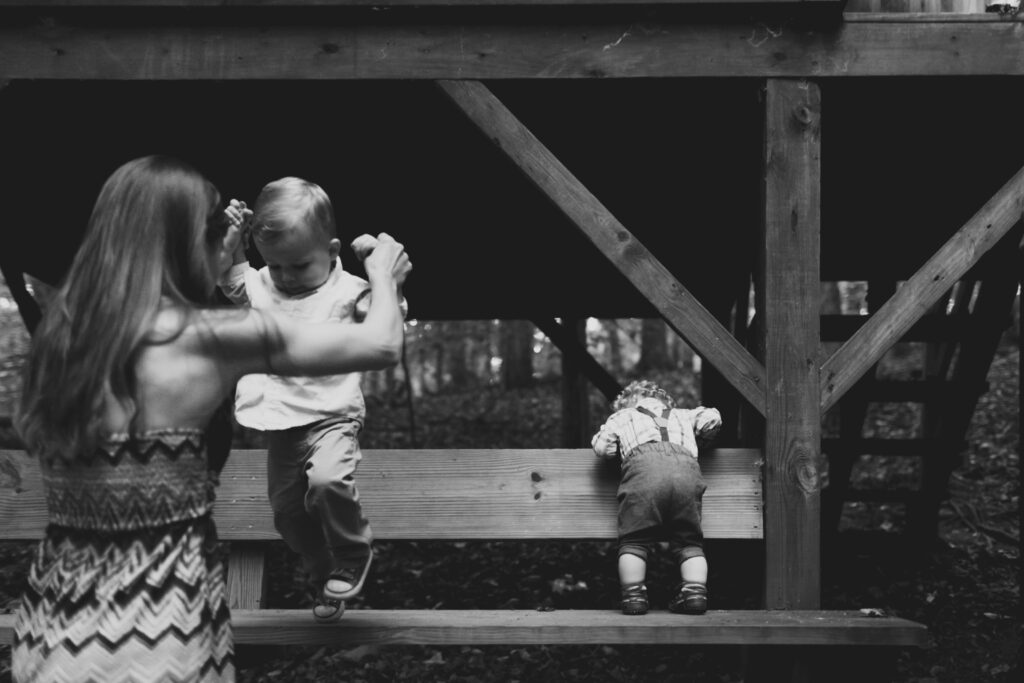 Packing List
When staying at Camp Friendship, think of it as camping inside. Bring all linens including your sleeping bag, pillow, bath towels and favorite blankie. Don't forget your bug spray, sunscreen, hiking shoes, beach towels and sporting equipment for our volleyball court, tennis courts and athletic fields. As for food, we suggest that you bring a cooler full of your favorite food and drinks. We have a Walmart 10 minutes away if you forget anything, but if you'd rather take a break from big box stores, there are a few local choices nearby. Most of our guests live out of coolers when they're here and frequent restaurants close to Camp. Check out our packing list to help you put together the basics.
Days of Operation
Monday – Closed for Cabin Rentals*
Tuesday – Closed for Cabin Rentals
Wednesday – Sunday – Open for adventuring!
*If you would like to make it a long weekend and stay through Sunday night, we are happy to accommodate! Monday is a day off for most of our staff, so no counselor-led programming will occur. However, you can enjoy any and all of our free range activities and then head out by noon on Monday.

Check In & Check Out
Check-in: 12:00 PM – 6:00 PM
Check-out: 12:00 PM
Your no contact check-in will be on the front porch of the main office with floor markers to encourage social distancing.

To check out, simply take out your trash, turn off the lights and be on your merry way. 

Contacting Us
We always have a Camp Director on call should our cabin rental guests need anything. Outside of counselor-led programming on Friendship Lake and at our Equestrian Center, we leave our guests to their own devices. All other camp activities are self guided, but we are always happy to offer up suggestions of things to do and places to go.
House Rules
No smoking
Quiet hours start 10:00 PM
No pets, parties or events
Must be over 18 to book
Maximum number of cabin rental guests must be agreed upon before arrival
No hiking or biking on trails between 11:00 AM – 2:00 PM (horses only)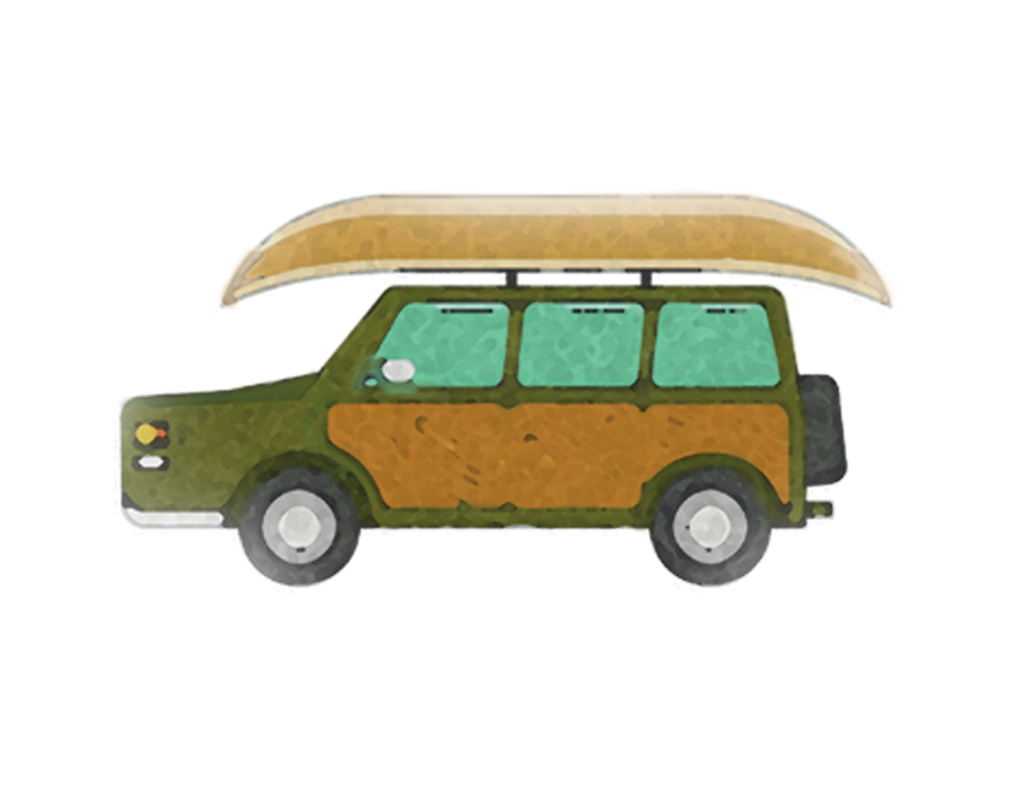 Close to Camp
If you're not a sit-around-and-do-nothing type of person, we have more than enough activities to satisfy your lust for adventure. Whether you're interested in hunkering down on our grounds or ready for a jaunt, we think the surrounding Jefferson District provides something for everyone. Visit our friends at local establishments or if you're staying a while, take a day trip to broaden your horizons.

Shenandoah National Park: VA's first national park filled with hiking trails offering views of the Blue Ridge Mountains & Shenandoah Valley | https://www.nps.gov/shen/index.htm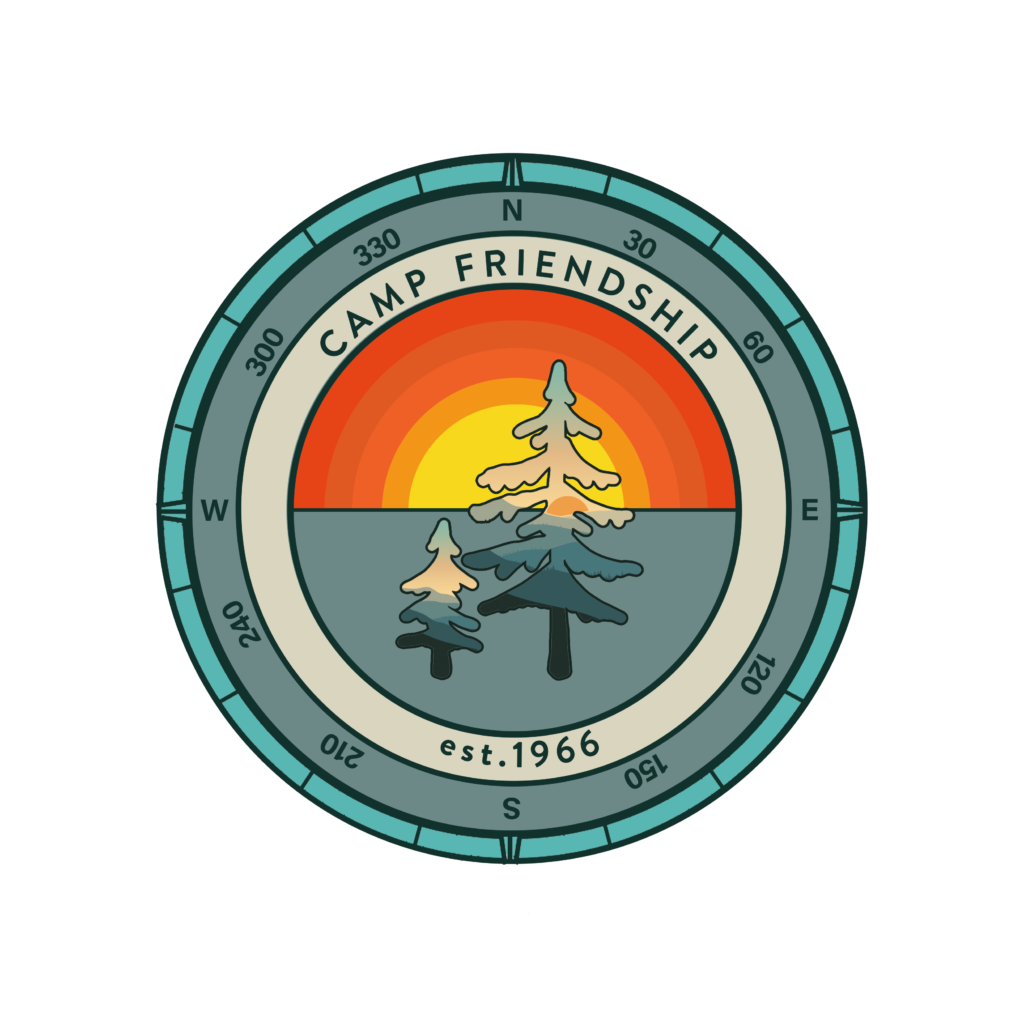 Covid Considerations
As the Coronavirus continues to impact how people gather around the world, this isn't business as usual for anyone. We are vigilantly following camp-specific guidelines from the CDC and ACA and have made necessary adjustments to our usual protocols. We are taking guidelines very seriously and are evolving best practices for how to operate safely. Oftentimes, this means that we will literally be "hands off." Other times, it means we will do our best to help from a safe distance. We need to know everyone who is coming to Camp is taking the pandemic as seriously as we are. After booking a cabin rental with us, you will sign a waiver promising to follow safety protocols and social distancing guidelines. Scout's honor and then some!

Our family and team of staff have been preparing to make your stay with us as safe and enjoyable as possible. We're sure you have a lot of questions, so we've put together an overview of what to expect.
All staff will wear masks and gloves when appropriate and are committed to CDC best practices in their daily life.

Your no contact check-in will be on the front porch of the main office with floor markers to encourage social distancing.

You will receive a welcome packet with best practices for a socially distant Camp experience as well as a guide for local food delivery.
Prior to the Coronavirus pandemic, we provided all sporting equipment to our guests. With your safety as our top priority, we have removed gear from all communal areas other than counselor-led activity spaces.

Friendship Lake and the Equestrian Center are counselor-led socially distanced programming. All other activities are "free range," meaning they are self-guided where we provide the space and you bring your own equipment.

A Boathouse Attendant will disinfect all boating and swimming equipment between each use in accordance with CDC and ACA guidelines.

There is no swimming or boating without a lifeguard present.  Life jackets are required while boating and strongly recommended during swimming for your safety and to minimize the chance our lifeguards will need to break social distancing for a save.

We encourage guests to stay on the grounds throughout the duration of their stay or do activities in the local area that can be done in safe, socially distant ways. We are happy to provide information related to no contact grocery or meal deliveries.
There is at least a 24-hour downtime between reservations.

We use cleaners and disinfectants that have been recommended by the EPA and/or CDC.

There is continual cleaning of communal and high-touch areas.

Indoor communal areas and rec halls are closed and will remain so for the duration of your stay. Select areas will either be locked or roped off to indicate their closure.

No-touch trash cans are available in each room.

You will find disinfectant wipes in your cabin and sanitizer stations spaced throughout Camp.
Visit with people you're already quarantining with. Only the people who are staying in your cabin are allowed to come into your cabin.

Do not exceed headcount limits.

Maintain social distancing at all times,

with at least 6 feet of separation from other individuals not within the same household.

Use face covering, hand-washing and cough/sneeze etiquette.

Self-screen before arrival for any of the following symptoms: cough, shortness of breath, chills, sore throat, loss of taste, feverish or muscle pain. Refrain from visiting us if these symptoms are present.

Do not visit if you have underlying health issues that place you at greater risk.

Do not visit if you're not adhering to CDC guidelines for personal & public safety.
---